Digital innovation is crucial to an organization's continued success and long-term sustainability. Often uttered in the same breath as digital transformation, digital innovation is defined as digital technologies and applications that improve existing business processes, streamline workforce efficiency, enhance customer experience, and launch new products or business models. Digital transformation focuses on the corporate-wide implementation of new technologies, while digital innovation, on the other hand, focuses on the technology that makes the transformation possible.
This article will cover the importance of digital innovation, its impact on business, and tips for implementing your own initiatives.
The race to digitally innovate
When the global economy ground to a halt in March of 2020, businesses and organizations of all shapes and sizes had to adapt to a remote work model quickly. While some organizations and industries had already begun implementing digital transformation initiatives, for many, the COVID-19 pandemic meant pivoting to a new way of doing business.

Some changes are relatively small, such as selecting easy-to-implement new digital software solutions to automate data and manual processes. However, in industries like manufacturing, it may take several years to build the infrastructure to support digital innovation initiatives. Meanwhile, the explosive demand for semiconductors means that automobiles, PCs, and cloud technology are projected to face supply shortages for the next several years. For businesses, this means strategically mapping out opportunities for digital innovation today to be better positioned for the market and economic changes of tomorrow.
How digital innovation impacts businesses
Defining digital innovation in terms of its business applications can help us illustrate how digital initiatives are utilized. However, looking at digital technologies through the lens of IT can help to distinguish new business implications.

According to the authors of an article published by Management Information System (MIS) Quarterly, digital innovation can be defined "as a product, process, or business model that is perceived as new, requires some significant changes on the part of adopters, and is embodied in or enabled by IT."

Although it's well known that digital innovation initiatives help digitize processes to improve efficiency and dramatically reduce costs related to storage, duplication, and transmission of information, what's less discussed are the benefits of making processes more tailorable and malleable. Digital technologies in partnership with IT helps develop new properties for manual processes. These can include, for instance, programmability, addressability, and traceability to open up new domains of potential functionality. Increased functionality helps businesses create new digital processes specific to the needs of their industry, customers, and organization.

From a business management perspective, this innovation also helps business leaders unbundle tasks and processes. Rather than devoting entire roles or departments to one function, digital innovation (particularly AI) can help businesses delegate work based on functions rather than people.

In addition, AI can reduce reliance on middle management by providing precise, near real-time visualizations of employee performance. As AI gains a more significant foothold within organizations, some businesses may adopt a two-tier structure featuring high-level managers who will retain their responsibilities and operators who will oversee day-to-day decisions supplemented by data analytics.
Four tips for enacting digital innovation initiatives
In the context of COVID-19, there are several avenues in which companies can pursue digital innovation initiatives. However, due to supply chain issues and business timelines, it's necessary to strategically prioritize which initiatives to pursue first. Here are four tips for implementing digital innovation within the context of a post-pandemic business environment.
Prioritize customer needs
Identify areas that will impact customer needs first while remaining mindful of streamlining internal operations. For example, establishing an eCommerce platform is a worthwhile investment that improves the customer experience while also positioning businesses to adjust to long-term marketplace changes. Although it can be enticing to prioritize emerging technology capabilities like AI, major digital innovation takes time. Instead, focus on the problems customers need to be solved, then consider what innovations can be developed to meet those needs.
Deconstruct your limits
For many industries, the COVID-19 pandemic forced businesses to find resolutions to extenuating circumstances. Tried-and-true business practices had to be reconsidered, recalculated, and reoriented to match the changing global marketplace. Instead, use this opportunity to consider ideas previously discarded for being too disruptive to your core business. As industries bounce back from the pandemic, it's a chance for organizations to redefine their practices and fortify future success.
Encourage organization-wide innovation
Innovation doesn't always have to be painful. By fostering a culture of innovation, business leaders can empower their organizations to embrace new ideas and react to changing circumstances.
Top-down leadership can help to nurture innovation in the following ways:
Encouraging and supporting rapid development, testing, and deployment of new digital services and solutions
Observing customers and markets to identify opportunities that respond quickly to changing needs, leading to a competitive advantage
Creating a horizontal hierarchy so that people at all levels of the organization feel empowered to share ideas on how to improve products, services, and processes
Promoting experimentation across teams to try new ideas, and using failures as learning opportunities
Maximizing current technology offerings and re-evaluating tools frequently to identify if additional or new capabilities can be beneficial to the organization
Don't rest on your laurels
Adapting and responding to the changing needs of the marketplace shouldn't occur only in times of crisis. Move from reactive to proactive by continuing to drive innovation beyond the pandemic. By focusing solely on maintaining business operations, companies can miss out on valuable opportunities to disrupt the industry by pursuing new, meaningful ideas.
The Long game of digital innovation and business growth
Digital technologies are a long game; you have to consider the business and customer requirements of tomorrow, today. Identifying new applications for emerging technologies make it possible for businesses to develop implementation strategies and capitalize on slow-to-adapt competitors. As a result, companies are now able to redefine their role in the marketplace and even become the industry's next big disruptor.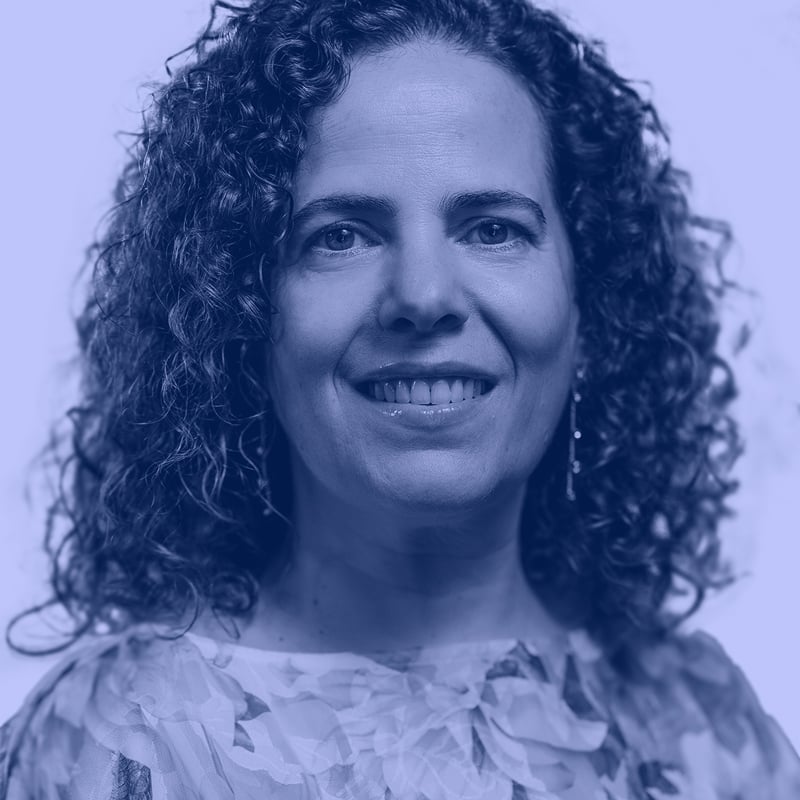 About the author
Elena Leralta
Working as Foreworth's Chief Financial Officer, Elena possesses a wealth of knowledge on business management and finance owing to her over 20 years of experience working in the financial sector.
More info →