We hear time and again that innovation is key to building a long-lasting, successful business. In fact, 84% of all executives consider innovation to be critical for their company's success.
Technological innovations can free up time and opportunities for organizational creativity. There are hundreds of thousands of startups and bootstrap companies looking to create innovative products. While many offer up unique solutions, very few are able to make the cut and attract both investors and customers.
That said, advancements in technology will continue to drive innovation in the decades to come. For this article, we selected four examples of innovation-based technology that are worth investing in.
Expanding digital payment methods
To be genuinely innovative, companies must embrace new ways of conducting business. Payment methods such as Venmo, CashApp, and Paypal are becoming increasingly popular as they allow users to make immediate financial transactions that bypass the traditional bank process.
In the US, mobile payment users are surpassing the number of deposit account holders. Businesses can take advantage of this growing trend by restructuring their payment models. For example, offering installment or leased payments for online purchases not only expands your customer base but shows established customers that they can remain loyal to you in rapidly changing times.
Autonomous and deep learning software
Powered by machine learning technology, autonomous platforms and startups provide solutions that go beyond general automation. Earlier technology such as robotic process automation (RPA) could only handle simple directives. While they still allowed departments to reduce costs and headcount, they could not handle exceptions or provide sophisticated responses as efficiently as today.
Autonomous programs have been filling the gap. While someone would still need to supervise the application, autonomous programs leverage machine learning technology to improve their algorithms and automation continuously.
Over the past several years, we've seen autonomous technology implemented in everything from accounting to vehicles. As developers continue to innovate, this technology is being applied to more creative and unstructured disciplines.
One example is the creation of deep learning solutions. Deep learning is breakthrough software in computing platforms that has the potential to add 30 trillion dollars to the global equity market capitalization within the next two decades. Deep learning software is a subset of machine learning, and it takes this technology to the next level: programs can now read and analyze images, videos, and other unstructured data sets.
With advances in deep learning hardware and software, the cost of this solution is decreasing, making it more accessible to businesses.
Virtual reality
Yet another platform making waves in the tech world is virtual reality (VR), known for its use of computer-generated environments in video games. While VR is not yet commonplace, it is estimated that the sector will increase its revenues by 17% annually, going from $180 billion today to $390 billion by 2025.
VR isn't just for games and can be used in a variety of ways. Construction companies can show customers what a finished product can look like or allow workers to train with expensive equipment through simulations. Schools can use it to introduce new and unique lesson plans to students. VR is already being used to enhance both B2C and B2B marketing efforts.
Beyond these applications, however, the full potential of usable VR technology is yet to be realized, and there is a huge demand for experimentation and innovation in the area.
Data protection
Due to advancing regulations surrounding customer data, data protection has been a hot topic. For businesses, data is crucial for solid marketing and operational decisions, but it's clear that protection is paramount for privacy and agency.
While most data for Western countries is hosted in the US, Europe has been working on advancing its data protection laws. Estonia has provided a particularly good example of this, with their e-Estonia program giving citizens control over their digital footprint.
In addition, we are now seeing innovation in the form of cookieless data for marketing, which is causing marketing firms to realign what they consider effective audience targeting.
Other companies like Genomics Personalized Health and EcoSteer provide platforms for users to take back ownership of their personal data and store it securely.
As regulations continue to restrict the use of data or demand higher levels of compliance, we are likely to see more startups targeting innovation in the data protection sector.
Fostering a culture of innovation
While restructuring payment methods and incorporating new technology is important, it's also important to create an environment that introduces new ideas to drive business growth. However, innovation is more than just introducing a few new ideas.
Establishing a work environment in which innovation is encouraged increases profit margins and makes for a transparent and healthy environment where employees can truly thrive.
For a business to be truly innovative, it must create a culture in which innovation can regularly occur. The first step is for management or team leaders to communicate a clear vision of how they want to transform the workplace into a place where new ideas are welcome.
The next step is to take the lead and set an example by offering some of your own ideas. Other ways to foster innovation include:
Inspiring every team member to step up and rewarding their successful ideas.
Seeing problems as an opportunity for innovation.
Embracing failure; every new idea is important even if it isn't successful.
Using the diversity of your staff and their skill sets.
Handpicking special teams for projects based on the skill set of each individual.
Creating a specific time for creative thought or brainstorming meetings.
Analyzing data and KPIs to get a full scope of the state of innovation at your company.
Recognizing that some workers may not have the confidence to voice ideas.
Leading the way for innovation
Innovation is a process that takes openness, transparency, and ingenuity. It may not be easy, but it's worthwhile in the end. Creating a business that embraces innovation creates a company that is more likely to be profitable and remain relevant for years to come.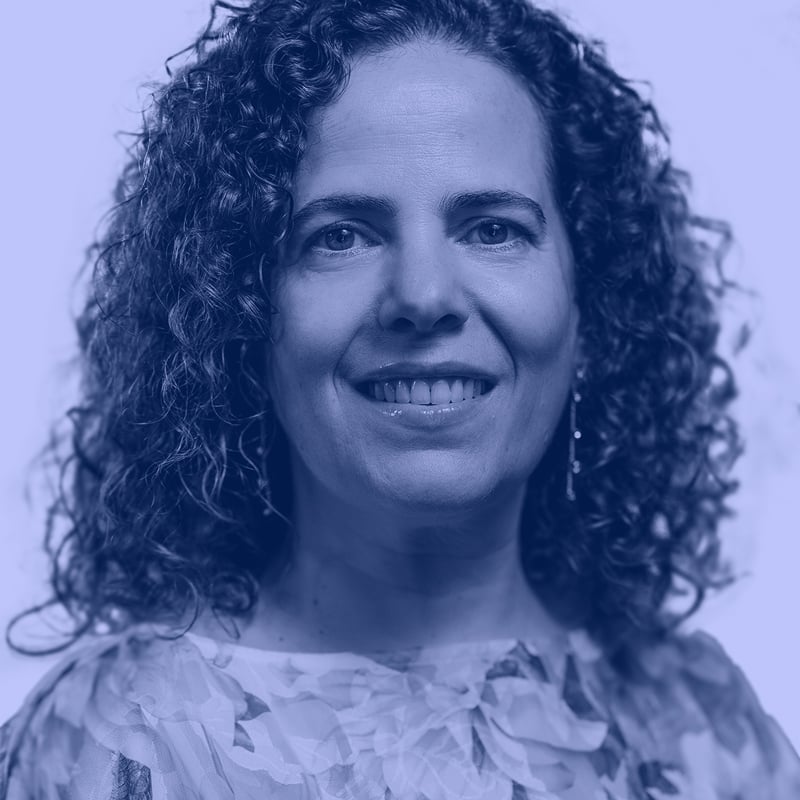 About the author
Elena Leralta
Working as Foreworth's Chief Financial Officer, Elena possesses a wealth of knowledge on business management and finance owing to her over 20 years of experience working in the financial sector.
More info →