With digital transformation a hot topic in business, more companies are seeing the need for tech-savvy business leaders. Among high-profile tech roles like CIO, CTO, or CISO, there's one that seldom gets much time in the limelight. The VP of Product is a key role in modern tech businesses. It's also a role that comes with the responsibility of directing the entire product team in line with business goals and overarching company strategy.
As more companies turn to tech to create new value streams, roles like the VP of Product are becoming more relevant to business success. So, what are they and what do they actually do?
What is a VP of Product?
The VP of Product is a position that typically reports directly to the CTO or in some cases the CIO. While they're often key players at the executive level, their portfolios generally sit at the intersection of tech and business. The VP of Product is the head of product management and is responsible for directing product managers, designers, overseeing the strategies for product development, and more.
As team leaders, they support tech businesses by creating product roadmaps and setting out the vision for products to be developed. They also work closely with customers to fully understand their needs and create strategies for product teams to provide solutions.
Thanks to this, they are often best-positioned to impact the success and profitability of product offerings. It's not surprising that the VP of Product is so important for high-growth organizations.
What does a VP of Product do?
The VP of Product is responsible for leading, managing, and, when necessary, acting as a mentor to product managers and designers. In some cases, they may also be responsible for directing developers and other critical staff involved in product development.
Their primary contribution to businesses, however, is in developing and implementing a clearly defined and robust technical vision for products. This means understanding the "Why" behind products. For example, "Why do our customers need this product?"
Successful VPs of Product turn that "Why" into "What can we do to fulfill customers' needs and create value?". They use this understanding to build a vision for products and the direction those products may evolve in. The VP of Product should also be heavily involved in planning and designing the steps or strategies needed to implement that vision.
For top performers in this position, understanding and representing customers' needs must be balanced with their own organization's best interests. This requires VPs of Product to be advocates for both at the same time. Sometimes, the most challenging aspect of the position is finding a mutually beneficial middle-ground that creates value for both parties.
Depending on the company, they may be responsible for the direction of a single product or an entire portfolio of products.
Other key responsibilities of the VP of Product include:
Advising C-level executives on Product development strategy
Communicating mission critical information between product teams and C-level management
Keeping relevant stakeholders updated on product development
Collaborating with business partners and customers to improve product offerings
Taking the reins on promoting key products in the industry
Developing the rationale for new investments in product development
Creating, maintaining, and supporting the product road map in line with business goals
Developing and sharing budgeting and forecasting information
Turning product development data and user analytics into actionable product plans
Improving product development efficiency and profitability
Managing product development operations and finding strategies to address issues in development
Designing and implementing solutions to recurring problems in the development lifecycle
Promoting innovation throughout product teams
What's the path to becoming a VP of Product?
The VP of Product is a role that requires experience in product management, leadership skills, and a strong business acumen. Not surprisingly, it's often a mid-to-late career position for product management professionals. As this role is often responsible for the success or failure of products, requirements for this position can be high.
In addition to demonstrating expertise in product management and team leadership, Product Managers in tech looking to make the jump may also need other demonstrable skills and capabilities. Common requirements for the role include:
5-10 years of experience in Product Management or Product Development with a strong, quantifiable track record of success
A Master's degree (or higher) in a related field (Business, Management, Computer Science, etc.)
Experience with data analytics and business intelligence for solving complex problems
Focus on UI/UX and delivering superior products
Experience with relevant development methodologies (Agile, Scrum, DevOps, etc.) for creating smoother development processes
Common challenges VPs of Product face
While the role takes on several high-profile tasks and comes with a great deal of professional opportunities, it also comes with its own share of difficulties. VPs of Product often face the following key challenges:
1. Building Product Roadmaps
Building the product roadmap is a key responsibility of the VP of Product, yet it can also be one of the most difficult to accomplish. Product Roadmaps map out the vision and direction for product offerings as they mature. To develop high-value product roadmaps, having the right information and insights is necessary.
VPs of Product typically need historical customer feedback, up-to-date market analysis on similar products, and product research data. When they're unable to get enough of the data they need, building a successful product roadmap becomes much more difficult. Acquiring sufficient customer feedback is often the biggest challenge for product teams and consequently for product leadership.
2. Keeping Product Strategy aligned through periods of growth
One of the biggest challenges for product leaders is ensuring that product strategies are always aligned with business objectives and goals. This is especially true, when their organizations are in periods of high growth. As organizations scale-up, it can become more and more difficult to keep key stakeholders and contributors in product development aligned with product strategies.
Scaling up is often a chaotic time for many companies. As new offices open, hiring goes through the roof and departments expand. The internal shifting and shaking accompanying these big changes can make maintaining alignment a big challenge. To get ahead of this, it's important to have continuous alignment strategies in place. This ensures that all relevant parties are on the same page with the product strategy every step of the way.
3. Prioritizing adaptability in an ever-changing market
Often, factors outside of your control will force you to adjust your plans or strategies. This is true at every level, from the individual all the way up to multinational-organizations. Global events, viral movements, or sudden political changes can cause upheavals that may throw markets into chaos. Additionally, highly competitive markets also present their own challenges.
VPs of Product need to be constantly aware of the potential for markets to change suddenly. They also need to stay abreast of important developments globally to quickly pivot when necessary. In this way, product leaders can shift priorities quickly in line with long-term product objectives and overarching business strategies.
4. Implementing cross-functional product development processes
Product management and product development require buy-in and collaboration with pretty much every other department in the organization. From Sales to Marketing, product teams need to be able to communicate and collaborate readily with other key players to ensure product success.
As a member of executive management, the VP of Product is uniquely positioned to help facilitate better cooperation between departments. This requires product leaders to be masters of networking, creating connections and opportunities for collaboration, as well as resolving conflict or easing tension when necessary.
This is only made more challenging by the variety of cultures and attitudes across departments. However, successful VPs of Product can navigate these complexities and create organization-wide linkages that help support successful product initiatives.
Where will your VP of Product come from?
As a high-powered position with a lot of responsibility, VPs of Product can be hard to recruit. To get the best fit for your organization and its product team, it's essential to craft a solid recruitment package and to have strong recruiting and hiring processes. This can take a long time and incur costs just to fill the position.
One option for finding a VP of Product could be by recruiting internally. By creating opportunities for product management talent to advance in your organization, you can create pathways to filling in critical leadership roles. This is also true of most other tech departments. Learn more about building future business leaders internally here.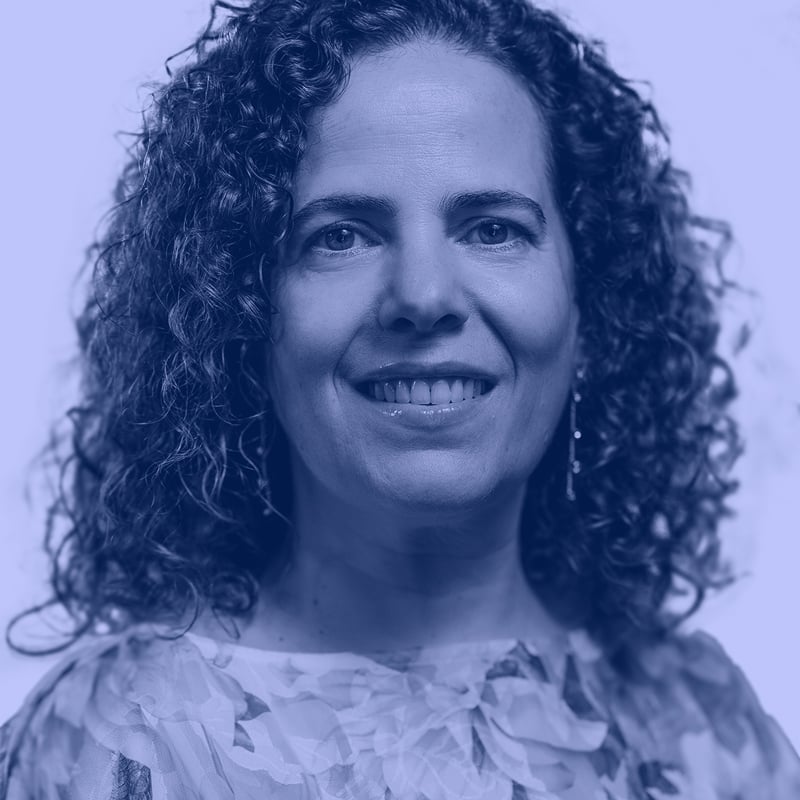 About the author
Elena Leralta
Working as Foreworth's Chief Financial Officer, Elena possesses a wealth of knowledge on business management and finance owing to her over 20 years of experience working in the financial sector.
More info →