SaaS technology is the new frontier of software development, phasing out many standalone or monolithic software business models. SaaS business leaders naturally want their product platforms and their services to be the best they possibly can. To get the best performance in any business, you need the right metrics––in SaaS, those happen to be the so-called Pirate Metrics.
Given the popularity of the SaaS model, new startups and older software companies are all competing for their slice of the $145.5 billion SaaS market. At the same time and with a constantly changing market, SaaS success comes with its own share of unique challenges.
To come out on top, tracking key areas of performance for targeted improvement and continued customer success is essential. Here's what you need to know about Pirate Metrics for SaaS success.
What are Pirate Metrics?
Pirate Metrics are the metrics used in the A.A.R.R.R. framework for measuring product-led SaaS success. At each stage, different metrics track customer behavior and interactions with the business or its products.
Insights derived from these metrics can then be leveraged to adjust business strategies for improving customer outcomes. Better outcomes lead to better business, and ultimately, lasting SaaS success.
Each stage of the A.A.R.R.R. framework represents a new step in the customer journey. The core pirate metrics you should be tracking and the questions you need to be asking at each stage are:
Acquisition
What channels do customers use to find your product?
Where are your customers coming from?
What are their busness needs?
Activation
How long does it take customers to recognize the value of your products? (the "Aha! Moment")


How long does it take for them to sign up?

Retention
How long are customers actively using your product?
How long are customers signed up for your SaaS product?
What are your churn rates per quarter or per year?
Why are customers churning?
Referral
How many of your customers are willing to refer your product to others?
What about your product do your customers like best?
What incentivizes customers to refer your product/service?


When are customers most likely to refer your product to friends?

Revenue
What was the cost of acquiring new customers?
What was the total customer lifetime value generated?
Which customers are the most profitable?


Where do your most profitable customers come from?
A Deep Dive into Pirate Metrics
For each stage in the customer journey, it's especially important to be tracking the right metrics. They are essential to answering key questions about customer performance. While so-called pirate metrics are based on the A.A.R.R.R. framework, measuring them can be challenging.
To better understand the A.A.R.R.R. funnel, let's take a deeper look at what metrics you should be tracking to answer those burning SaaS success questions.
Acquisition
This stage in the funnel is focused on determining how your business acquires new customers. Key areas that you may want to focus on here are:
Determining the industries where your customers are coming from
Finding the marketing channels that provide the most customers
Cost of acquiring new customers
You can get data on where customers are coming from and how they find your product by using surveys or by asking as part of the sign-up process. This data can provide insights for optimizing marketing efforts and developing more refined Ideal Customer Profiles.
The Customer Acquisition Cost (CAC) is a metric often used to determine how much money is being spent on gaining new customers. It's typically measured as:
Over time the aim should be to drive CAC down by increasing the number of customers acquired while either reducing or maintaining spending on marketing or sales.
Other useful pirate metrics to track include:
Cost per click
Cost per lead
Click-through rates
Bounce rates
Conversion rates
Activation
The next step in the customer journey is Activation. You can acquire customers who are willing to engage with your platform, but they only become activated when they start using its services. In SaaS, this can be the difference between customers who actually use the product and continue using it as paying customers versus those who don't.
At this stage, the metrics you want to track are often time-based. For example, measuring the time between a customer registering for a demo or a free trial and their first usage of the product. Usage frequency in the trial period is also a good indicator of whether they will become fully activated paying customers or not.
It's extremely important to measure customer interactions in this stage to improve conversion rates. Key metrics you may want to look at here include:
Time to Value
Number of acquisitions/numbers of activations (how many acquired customers actually use the product)
Number of customers using core features
Engagement with the Product (number of sessions and duration during the trial period)
Drop-off rates
Retention
Once your customers are fully activated and have transitioned from trial members to paying customers it's critical to retain them. Retention is one of the most important steps in product-led businesses. Understanding why customers churned or ultimately stayed used to be a challenge. Nowadays, however, it's easier to predict churn rates based on certain customer behavior metrics.
How customer interactions with your platform change over time provides insights into churn in different customer segments. Smart SaaS businesses leverage these insights to create better strategies to improve retention.
Early warning signs of churn can be found by tracking:
Numbers of retained customers versus numbers of churned customers
Churn rates
Number of logins to the platform
Average length of retention
Time to recover the cost of acquisition
Number of opened emails
E-mail click-through rates
Revenue
Revenue tends to be the main concern of line of business stakeholders as this is the stage where value is clearly generated. At this stage, future success depends on understanding who your most valuable customers are. Knowing their backgrounds and industries (customer segmentation), what their needs are (what features they are spending money on), and their average value (customer lifetime value) are indispensable.
In the case of SaaS businesses offering free trial periods or freemium models, revenue metrics can include any action that customers take which adds value. Three common actions that add to revenue are:
upgrading service plans/packages
paying for additional content, non-essential features, or add-ons
expanding use of the service (e.g., increasing the number of licenses for teams)
Useful metrics for measuring revenue include:
Customer lifetime value
Customer profitability (Customer Lifetime Value – Customer Acquisition Cost)
Monthly Recurring Revenue
Repeating purchases
Revenue from expansions (service upgrades)
Revenue churn (reduced use of services)
Average value of orders per customer
Referral
Throughout the customer journey, much of the focus is on obtaining monetary value and getting repeat business. However, when your product truly delights and excites customers, it can turn them into brand evangelists.
Referrals are generally considered the best source of marketing, especially for product-led SaaS. They're particularly helpful for startups as they lower the cost of acquisition and signify business success to investors (among other benefits). It makes sense to track referral rates or how likely your customer base is to recommend your products or services to friends or colleagues.
Core metrics to track at this stage include:
Net Promoter Score (how likely customers are to refer your product/service)
Percentage of customers who refer friends
Number of acquisitions from referrals
Viral coefficient (the number of new users a current user creates)
Viral cycle time (how long it takes for current users to create new users)
Lifetime value of referred customers
Percentage of revenue generated by referred customers
Pirate Metrics are only the beginning
For SaaS businesses, understanding customer behavior throughout the customer journey is essential to iteratively develop successful products and services. Pirate metrics can offer insights into customer behavior throughout their interaction with your product. From there, however, it's important to act on those insights to improve customer success. Getting the best out of your SaaS business is all about starting out on the right foot. Learn more about setting up a SaaS business here.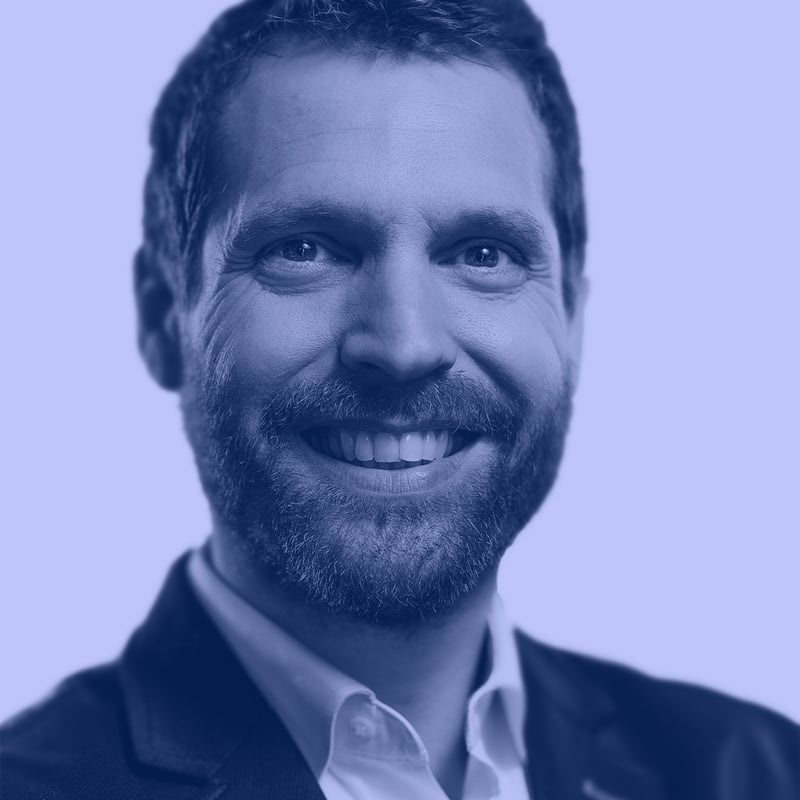 About the author
Alvaro Marinetto
Working as Foreworth's, Development Director, Alvaro manages the day-to-day activities of the development team. He helps steer the direction of the company's new feature development as well as their maintenance efforts.
More info →