Software as a service (SaaS) is a rapidly growing business model. It involves a billing and delivery method in which software is accessed online rather than installed on individual computers. This system brings many benefits to the customer, the developer, and the business, which is why it is gaining in popularity. This article outlines the basics of a SaaS business, tips for setting one up, and the main benefits of adopting this business model.
What is a SaaS business?
In simple terms, SaaS applications are delivered online, via an internet browser or a web-based app. Payments—and note the plural here—for the software by the customer are made on a recurring basis throughout the lifetime of the product. This is quite different from traditional software that is installed on each individual user's machine (or "desktop") and purchased via a one-off payment.
What is an example of SaaS?
Examples of SaaS applications include Gmail and Microsoft 365, whereas desktop applications are Microsoft Outlook and Apple iTunes.
SaaS is a subset of cloud computing, in that it is accessed remotely through the cloud. However, it is important to note that some desktop applications can also use cloud storage.
One major outcome of the SaaS business model is that revenue is recurring and predictable, rather than a one-off payment at the time of sale. This has contributed to the profitability and success of many SaaS businesses around the world.
2 types of SaaS models
In general, there are two main SaaS sales models:
Low-touch SaaS sales: here, the software effectively sells itself via its website and other electronic marketing methods, often with a free trial. There is relatively little customer contact with a sales team as such—instead, the developer puts more effort into ensuring that customer support is provided to access the free trial or to convert trial users into paying subscribers.
High-touch SaaS sales: these usually occur with B2B sales. This involves the customer having much more human interaction with sales and marketing teams, whose aim is to convince the customer of the product's benefits and to close the sale.
In addition, SaaS businesses are sometimes categorized depending on whether they operate through mainly monthly contracts or annual contracts.
Key stages for success in SaaS
The fundamental differences of the SaaS business model outlined above mean that there are three keys to success:
As with any business, acquiring customers is often the most difficult part. Depending on the particular model, SaaS businesses can require significant capital to grow, which means costs are front-loaded. However, the revenue is earned over the lifetime of the product—or, more accurately, the lifetime that the customer subscribes to the product.
As a result, this can lead to concerns around the cash flow of a business, and it requires monitoring of metrics such as the conversion rate for acquiring customers.
At this stage of the process, along with the associated sales and marketing, the focus is on helping customers to access either the product itself or a free trial of it.
This is absolutely fundamental to a SaaS business. Retaining the customer and maximizing the product revenue are vital if an overall profit is to be made. If the customer terminates the subscription at an early stage, the cost to the business of acquiring that customer may not be recouped.
Therefore, monitoring the customer "churn" (the percentage of customers who stop subscribing to the service—i.e. those who are not retained) is key.
This aspect is also important to ensure that a SaaS business remains profitable in the long term. It requires analyzing the lifetime value of a typical customer and comparing this against the cost to acquire them.
Approaches such as getting paid in advance and up-selling and cross-selling other products ensure maximum monetization. These strategies improve cash flow and customer retention, and offering discounts may help in their acceptance by customers.
Tips for setting up a SaaS business
Setting up a SaaS business is much like setting up any other business, in many ways. That said, there are a few important differences in terms of focus, particularly during the later stages.
Develop a solution to a problem
This might involve identifying a brand-new solution that nobody else has thought of or improving an existing solution. Few businesses survive in the long term by simply repeating what others have done before them.
Of course, the appropriateness of a SaaS business model to deliver this solution should also be established.
Develop a business plan/strategy
A comprehensive business plan is another fundamental requirement. This defines the roadmap for developing a product and deploying it to the market.
Alongside detailing the overall business case for the product, the plan also ensures that any potential problems have been considered and solutions found, details the development schedule, and identifies the metrics to be used to measure success.
Before investing any further time and resources, it is important to validate the initial product idea. This is done by speaking to potential customers and analyzing the current market.
Several questions need to be answered, including (but certainly not limited to): Does the identified problem really exist? Will the proposed product resolve it? Is there sufficient demand to make the business profitable?
Once the idea has been validated, the next stage of design and development can begin. The fact that the product will be delivered through a SaaS model means that it can be developed, delivered, and run using the business's own infrastructure, which makes things much easier for developers.
This is a key part of the development of any software, and SaaS is no different. Identifying any problems, bugs, or improvements at an early stage will reduce risks and increase customer satisfaction.
As mentioned above, this is a key phase of a SaaS business. The best product in the world will not make a profit if it fails to attract customers.
Customer retention and growth
Likewise, retaining customers is vital to ensure that SaaS revenue is maximized. Ensuring that customers continue to receive value from the product and that it is also being marketed towards new customers is a must for customer retention and growth.
Benefits of setting up a SaaS business
For customers
Customers benefit from SaaS primarily because of the speed, flexibility, reliability, and ease of use of the product. There is no need to install or maintain software, and it is likely to be reliable as it is hosted on the developer's own infrastructure. The product is also very scalable and can be expanded (or contracted) as required—for example, additional user licenses can be purchased at any time.
Plus, there is a relatively small financial outlay, and therefore risk, during the initial stages. Overall, there are cost savings due to reduced hardware and storage costs and less downtime and on-site maintenance.
For developers
Developers are able to better control the software as it is delivered on their own infrastructure, meaning much less of a need for ongoing user support to fix bugs and incompatibilities with other installed software. It also means a much shorter development time.
As a consequence, the associated cost savings can also be passed on to the customer.
For businesses
Businesses gain from the recurring and predictable revenue streams that are derived from the SaaS subscription model. This makes planning ahead for future growth much easier. Businesses thrive on stability and SaaS helps to provide this.
A SaaS model offers opportunities to increase customer loyalty—for example, by offering discounts or free features. In turn, increased loyalty allows more scope for up-selling and cross-selling, which are essential for the continued growth of a business.
Investing in SaaS
SaaS businesses are gaining in popularity because of the numerous benefits for customers, developers, and businesses. Developing a SaaS business, like any other, will take time and investment, but it is likely to increase the chances of long-term success in software development. For information on funding options to start a Saas business, click here.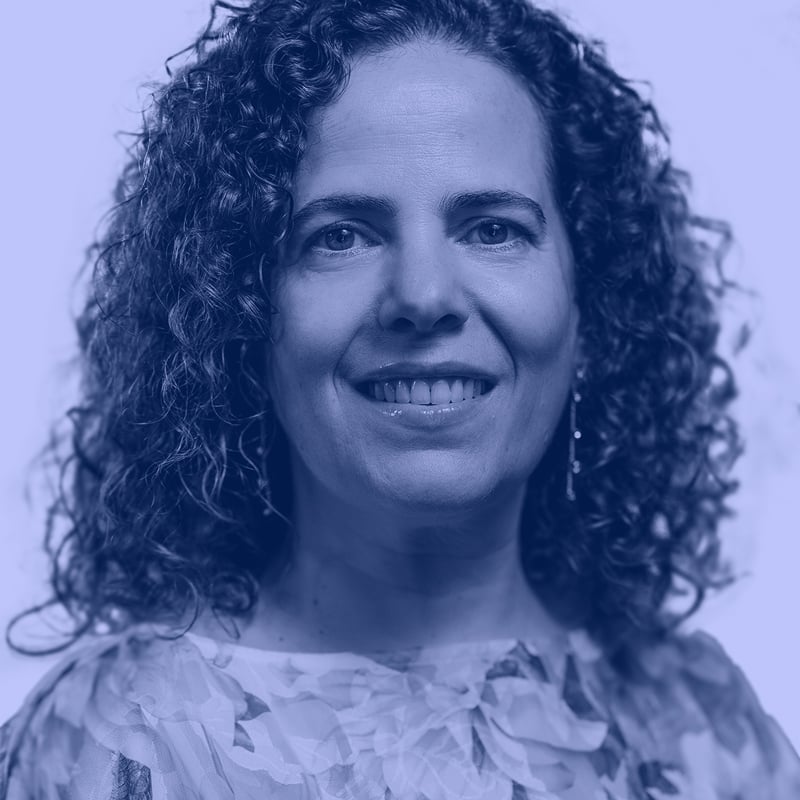 About the author
Elena Leralta
Working as Foreworth's Chief Financial Officer, Elena possesses a wealth of knowledge on business management and finance owing to her over 20 years of experience working in the financial sector.
More info →