Since the start of the COVID-19 pandemic, business leaders and economic experts have been warning about the possibility of another recession hitting markets globally. While economies around the world seem to be climbing out of COVID-19's shadow, the threat of a largescale economic downturn is still looming. IT and software businesses that enjoyed a steady climb after the 2008 economic crash, may not be so lucky this time around.
How are recession fears affecting the IT and Software Industry?
Economic experts and executives in tech have been closely following the U.S. Federal Reserve Board in response to rising inflation. Rising prices on commercial goods (thanks to global supply chain disruptions and exacerbated by the war in Ukraine) coupled with weak economic activity have led to growing stagflation. Signs of slowing growth for tech and software have been apparent since 2021, including:
falling stock prices

weakening valuations
In response, the tech and software industry has started seeing more conservative investment from venture capital interests and a trend toward cost-reduction measures, most notably; hiring freezes and increased lay-offs.
Investment and funding slowing down
The pandemic proved to be a time of unprecedented growth for many digital businesses, but that growth is slowing now. Rising interest rates from the Fed and dim outlooks for overall productivity have investors behaving more cautiously with their cash. As the market has turned from bull to bear over the last few months, venture capital firms and angel investors are now tightening their purse strings.
Investor priorities are now shifting from the "growth at all costs" mindset popular over the past decade, to a more conservative view of smart, cost-conscious growth. Many investors have been turning their attention to startups and businesses showing healthier rates of cash burn. As a result, younger companies tech and software are being forced to adjust their fixed cost expenditures and maximize their profitability. This means controlling headcounts, cutting costs on overhead by adopting more remote-friendly policies, and investing in tools and solutions to improve operational efficiency and productivity.
While these strategies will certainly benefit companies trying to scale, even mature organizations can profit by following suit. It's important to note that investors are still advocating for growth, albeit in a more deliberate and sustainable way.
Hiring going cold for big companies
One of the easiest ways to manage fixed costs at scale is to manage headcounts. It's no surprise that hiring freezes have already begun to hit, and big names in the tech industry aren't exempt. Facebook's parent organization, Meta, recently announced a freeze on hiring in several of its verticals likely to extend into 2023. At the same time, company-wide hiring targets have also been slashed by about 30%. Trading and investment app enterprise Robinhood similarly announced drastic adjustments to hiring targets for new talent. Other noteworthy tech organizations pumping the brakes on talent acquisition include Spotify, Coinbase, and Tesla.
While businesses that faced slow growth over Q1 and Q2 of 2022 are dialing it back, other companies in the IT and tech space are still pushing for new talent. Thanks to this, the demand for tech talent remains relatively high. In fact, many companies are now actively on the lookout for talent to fill roles like:
Cloud Engineers

AI/ML Engineers

Data Scientists/Engineers/Analysts

DevOps Engineers
Web3 Developers and Engineers
For these businesses, doubling down on software development and web applications is likely to continue generating value in the months and years to come.
These organizations are likely banking on gaining top performers to help ride out whatever challenges are likely to arise in the short-term. It seems their aim is to attract experienced and skilled staff to boost productivity and viability now and keep them to support native capacity development in the long term.
Layoffs picking up steam
While some companies are slowing down hiring initiatives, others are going further by cutting jobs. In the startup ecosystem, not even unicorns have been safe from the impact of dim economic growth, with layoffs hitting their workforces relatively hard. Since the start of 2022, over 27,000 workers in startups have been laid off. Meanwhile, tech leaders that blossomed in the wake of the 2008 recession like Paypal, Bolt, Coinbase, and even Google have been slashing jobs to lower headcounts. Even media giant Netflix, made news when it cut 300 employees loose in a move to reduce costs.
However, while job cuts might actually make the looming recession worse, there's a silver-lining. Businesses that struggled to find tech talent to support their own growth are seeing more opportunities to hire new talent. However, rather than burning through their usable cash to offer higher salaries, many are now turning to equity and alternative compensation options to attract talent.
Focusing on efficiency and profitability
Underneath these cost-cutting measures is the need to improve profitability. To grow in the face of declining economic activity, businesses must focus on improving the efficiency of their business operations and native productivity. This means having the right metrics and information on hand to do more with less. For companies that rely on software development, streamlining their processes can improve productivity and achieve greater ROI. This will ultimately help to sustain growth and competitiveness despite adverse market conditions.
Having clear, objective, and automatic insights into software development can improve both short term spending in development and long-term profitability for your company. Learn more about how tracking productivity and efficiency in your software development can boost your ROI here.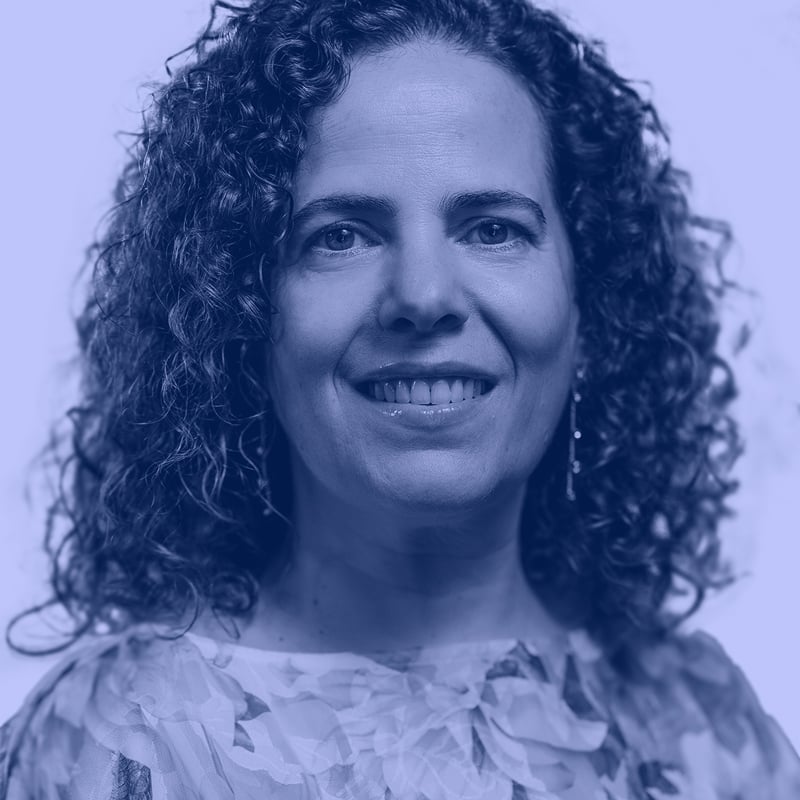 About the author
Elena Leralta
Working as Foreworth's Chief Financial Officer, Elena possesses a wealth of knowledge on business management and finance owing to her over 20 years of experience working in the financial sector.
More info →