There is no better place than London to be a startup in Europe. "London has the "finance" of New York, the "tech" of Silicon Valley, and the policymakers of Washington, all within a 15-minute journey by tube," noted Janet Coyle, managing director of business growth at London & Partners.
The access to talent, investors, world-renowned universities, and legislators is the "secret sauce" that makes London one of the world's most connected global hubs.
London far outpaces every other European capital when it comes to so-called unicorns. That is, privately owned startup companies with a valuation of over $1 billion (approximately £718 million). As many as 71 unicorns are headquartered in London, while Paris, the European capital with the second-highest number of unicorns, falls far behind with just 21.
That does not mean, however, that London startups have it easy. This article discusses the good, the bad, and the ugly of the London startup scene and proposes some considerations to improve success.
The Good: Industries Where London Startups are Thriving
There is no sector better positioned to take the London startup world by storm quite like fintech. In the first six months of 2021, London-based fintech companies raised more funding from venture capital investors than any other year.
Globally, fintech companies raised £38.7 billion from January to June 2021, with London startups accounting for over one-third of European funding. London is positioned behind San Francisco and slightly ahead of New York as a fintech hub.
While fintech is undoubtedly the area where London startups see most of their success, it certainly is not the only industry. Biotech companies like Zoe and FabricNano, and social impact business startup Beam demonstrate that London is capable of tech diversity.
"The UK has become a global capital for fintech and billion-dollar tech companies," Russ Shaw, founder of Tech London Advocated and Global Tech Advocates told City A.M. "My hope is that in the next ten years it becomes equally renowned for its diverse and inclusive tech ecosystem, for enabling everyone to access digital skills and for championing emerging verticals like AI, cybersecurity, and e-commerce."
The Bad: Funding Opportunities Post-COVID-19
Despite many signals of success, tech startups have not come away completely unscathed from COVID-19. First-time funding rounds into British seed-stage startups declined for its second consecutive year in 2020. After reaching a peak in 2018, UK seed-stage funding fell by a staggering 36%.
"Some of this decline can be attributed to the impact of COVID-19 in 2020," says Stephen Page, founder and CEO of SFC Capital. "From dented confidence to changes in the investment landscape and founders' priorities caused by the Government's introduction of the Future Fund and other financial relief programs...the biggest shock is the low number of early-stage businesses seeking SEIS funding."
In 2012, the Seed Enterprise Investment Scheme (SEIS) introduced tax relief and funds to turn individuals into early-stage investors.
"SEIS is one of the best support schemes available to early-stage companies anywhere in the world, and we saw spectacular year-on-year growth in the number of first-time funding rounds into innovative new companies from its introduction in 2012 until the peak in 2018," says Page. "There should be tens of thousands of companies taking advantage of SEIS every year, not less than 2,000."
The Ugly: How Brexit Will Impact London Startups
Admittedly, one of the most pressing concerns for tech startups is Brexit. The UK's departure from the EU has been surrounded by speculation, but now as it finally pursues an independent economy from the rest of Europe, its effects are beginning to be felt.
Everything from mobile phone roaming charges in Europe to no longer registering or holding a .eu domain name will create minor to moderate inconveniences for tech startups. In contrast, other issues could have more significant impacts.
One of the most pressing issues is that it will be more difficult for companies to recruit talent from outside of the UK. Extra barriers in legal red tape and barriers to continental business will force London startups to shift their business models from European-centric to globally focused.
"The loss of passporting after Brexit means that licensing and international expansion is no longer easiest in London," comments Charles Delingpole, CEO of startup ComplyAdvantage. "London, therefore, has to move to a higher value-added model focused on a global rather than European hub role."
On the Brightside: Positive Trends for London Startups
Despite some cloudy forecasts, the future of London tech startups looks bright. The rebound from COVID-19 demonstrates an increasing interest in tech as industries shift toward digital transformation. Although sectors like fintech, eCommerce, and deep tech are leading the pack for London startups, the future of tech in the UK capital is not set in stone.
"Where London can catch up is all the tech adjacent companies," says Joachim Klement, investment strategist at Liberum Klement. London's position as an industry hub for manufacturing, energy, telecom, and financial services gives it a significant advantage.
"If you define tech as software, social media, and in some cases some computer chips, then London is nowhere," says Klement. "But we live in a world, where technology is basically progressing throughout the entire economy. Influencing every sector. When it comes to these other sectors the expertise and the capital is in London."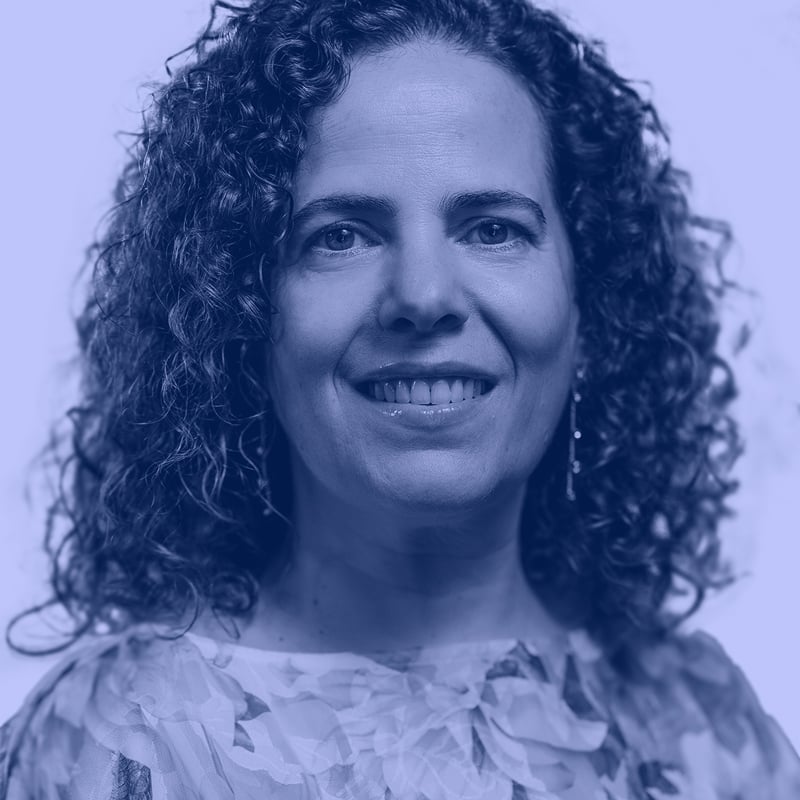 About the author
Elena Leralta
Working as Foreworth's Chief Financial Officer, Elena possesses a wealth of knowledge on business management and finance owing to her over 20 years of experience working in the financial sector.
More info →