Whether you're steering from the business side or overseeing the IT operations in your company, you need to be up to date with the industry to lead with confidence. With the entire internet at your fingertips and new developments happening every day––how can you stay on top of it all?
Decision-makers in tech already have their hands full adapting to changing work culture, new talent challenges, and the constantly evolving SaaS landscape. That's why we're sharing our top 5 picks for tech news.
We've scoured the internet for the best tech news sources to keep you abreast of ongoing developments in technology, software development, and startups. You may already be familiar with some of these, but others you might have overlooked. Wherever they land on your radar, these webpages should be your first stop for breaking news in tech.
Part of the Bloomberg media empire, Bloomberg Technology offers some of the fastest and most reliable coverage in tech news. Since 2015, Bloomberg's news platform has been focused on business and economics. This refocus has seen more tech news coverage geared toward business leaders and decision-makers.
Bloomberg updates constantly, publishing new stories in tech as they break. Critics note that while politically left-leaning, the media house generally displays low bias and produces accurate and credible information.
The only catch is all the value they offer is locked behind a paywall. What Bloomberg has to offer, however, may be worth the monthly subscription.
VentureBeat launched in 2008 as a news source for all things tech. Their focus has since sharpened to tech business, startups, science, and tech politics. Recently, this expanded to include developments in the videogame industry with GamesBeat.
VentureBeat hosts a variety of factual news articles as well as opinion pieces. As a result, it can be challenging to navigate fact from opinion. Nevertheless, they are regarded highly for their journalistic quality and accuracy.
VentureBeat usually pulls around 2 million visitors per month. While this may not seem high, remember that they're writing specifically for business leaders in tech, software, and startups. Unsurprisingly, Meta CEO Mark Zuckerberg is an avid VentureBeat reader.
Ars Technica has been publishing news articles and think-pieces on tech news and trends since 1998. For many readers, they offer a great variety of credible, fact-based articles on current topics in tech business, policy, IT, computer science, and consumer technology.
With over two decades in the business, they have amassed a significant number of followers and collaborators. Their user forums facilitate discussions among readers, providing insights into current trends among top tech professionals and hobbyists alike.
If you're not sure how trustworthy Ars Technica's news is, rest assured. They are regarded highly for their unbiased and accurate content. With 15 million page views per month, they're doing something right.
TechCrunch
One of the most popular web pages around, TechCrunch offers a wide range of articles and insights on developments in tech and tech start-ups. They've been covering new developments in software startups, software development, tech talent, science, and technology since 2005.
Its annual TechCrunch Disrupt conference supports and creates networking and development opportunities for startups. Thanks to its popularity and the connections developed there, TechCrunch is always one of the first to know about news in the industry.
With average monthly traffic exceeding 12 million visitors, TechCrunch is certainly held in high esteem. However, some critics point out that while their articles are accurate, they may feature some degree of spin for clicks.
ZDNet is one of the most well-known sources for information on technology, software, business, and future-facing consumer interest information. Since their acquisition by CNET and subsequently CBS Corporation, ZDNet's offerings have focused on news in management strategy, social media, data centers, technology law, SOA, healthcare, CRM, virtualization, and sustainability.
With the support of their parent organization, ZDNet has access to a wide range of information and research, keeping them well-informed in the tech news space. They also offer region-specific editions for several countries including the UK, Japan, and China in their native languages.
ZDNet is well known for its unbiased and factual reporting. Their monthly traffic of over 10 million reflects the trust users put in them.
Selecting Your Tech News Sources
The right information at the right time can be critical to smart business decisions. For leaders in tech, your information is only as good as your sources. Naturally, choosing your news sources comes down to finding the right balance between accurate reporting and relevance to your business. It's also wise to invest in actionable information from reputable research companies. Staying up to date can be tough, but with the right tools, it's not impossible.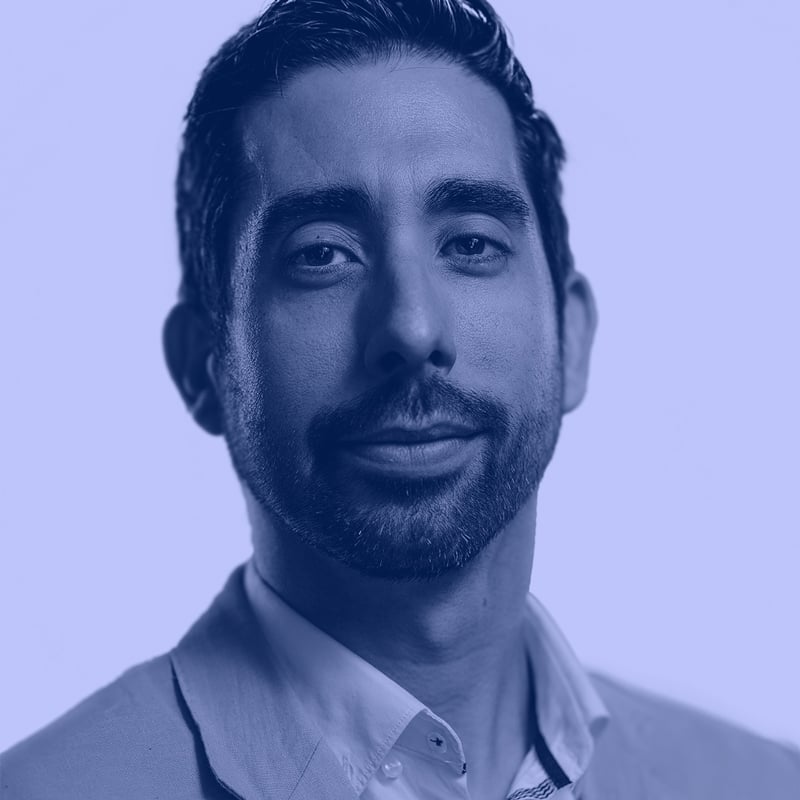 About the author
Juan Pablo González
Working as Foreworth's Chief Technical Officer, Juan Pablo (JP) manages the company's technical strategy. With nearly 20 years of experience in software development, he ensures the development process at Foreworth is meeting its keys objectives and technical requirements.
More info →