Software applications have come leaps and bounds as widespread and reliable internet evolved from amenity to business expectation. As a result, software as a service (SaaS) has replaced standalone software releases, introducing new players to the scene eager to fill digital gaps and gain market share.
Compared to traditional on-premise licensed software, which requires vendors to implement software, develop infrastructure, and support the customer's IT department, the cloud-based capabilities of SaaS enable remote deployment and management. Although SaaS presents many advantages for businesses and employees, including remote access, reduced costs on hardware, and simplified infrastructure, it also presents new challenges for organizations as they embark on their digital transformation journey.
In this article, we'll address tactics for navigating the future of SaaS.
Where is the future of SaaS headed?
The global SaaS market is exponentially growing as organizations seek to remain competitive amid economic uncertainty, expanding internet usage and applications, changing regulations, and growing security concerns. In 2021, the global SaaS market is expected to grow to $272.49 billion, signifying a compound annual growth rate (CAGR) of 20.8%. By 2025, the market is anticipated to be worth $436.9 billion.
As the market grows, so will the number of software solutions organizations use. For example, a recent survey by AppDirect found that 56% of small or medium-sized businesses (SMBs) use five or more SaaS applications – a 25% increase from 2017 survey results. At the same time, 52% of respondents stated that they made at least one SaaS investment during the COVID-19 pandemic that resulted in a poor fit for their business.
Software stacks can quickly become convoluted by redundant or ineffective software applications. Therefore, it's paramount for organizations to become more critical of what software is used, how it's managed, and whether it aligns with business goals.
How businesses can navigate SaaS challenges
SaaS is here to stay. Therefore, it's important to consider challenges that may complicate your SaaS initiatives to make the most out of SaaS investments. Here are three strategies for navigating future SaaS challenges.
Adapt tech to your business (not your business to tech)
A common mistake small and large businesses make is letting technology lead SaaS strategies. As a result, unless software solutions align with your business's specific needs, you may be paying for ineffective technology. Instead of basing business decisions on software trends, pursuing a digital business approach to SaaS can unlock new opportunities for digital enablement.
Digital business requires taking a practitioner's approach to essential business functions to search for "meaningful data streams, processes, and paths to transformation." Rather than transforming your entire enterprise, identify which departments are mature for digitalization, and guide digital transformation sequentially. Fewer disruptions will alleviate technological growing pains.
Scrutinize service level agreements
Adding more SaaS applications to your technology arsenal has the potential to aid business processes, but you must carefully analyze service level agreements (SLAs) to avoid performance delays.
Uptime is an area often misrepresented in SLAs. When reviewing uptime, carefully consider wording to determine whether the SLA refers to software availability or software durability. Although availability typically refers to system uptime, which is the amount of time systems are operational and can deliver data upon request, SaaS providers may use availability interchangeably with durability to market better results. Durability refers to long-term data protection that does not corrupt or becomes lost; however, it does not accurately reflect system downtime.
Analyze contract agreements closely
SaaS billing can be complicated and surprise organizations with hidden fees and services. Because SaaS billing can vary month to month based on usage, creating a checklist to evaluate services and licenses can make renewal agreements more transparent. If licenses go unused, you may be paying more than you bargained for.
Periodically review support
SaaS support may go unused until a critical incident, but when that occurs, it's essential to know whether you're receiving the support described in the sales pitch. Although software vendors may tout 24/7 support, they may switch from in-person to email support after regular business hours, complicating problem escalation when an incident occurs. As a result, the support response may be delayed for hours or until the next business day. For this reason, it's helpful to periodically review support availability outlined in the SLA to ensure that you're receiving the level of service required for your business operations.
Evaluate the SaaS competition
As SaaS grows, more newcomers enter niche markets to alleviate business challenges. The introduction of competitors benefits businesses, allowing you to better evaluate what SaaS applications are available and which better fits business needs.
A one-size-fits-all solution may not be suitable for your business or industry, so requests for proposals (RFPs) can help you determine which vendor offers the greatest combination of customization, feature availability, and cost savings. Although each vendor offers pricing models that vary significantly, the cheapest solution isn't always the best indicator for success. Consider whether the cost of the software is representative of the time, labor, and financial savings gained from its use.
Aligning digital strategies with business goals
The future of software as a service looks bright, but as the market continues to grow, businesses will need to navigate their software investments cautiously. Software implementation timelines may be as short as days or months but can easily stretch into years. For this reason, it's crucial to have a clear vision of where your business is going and whether your technology needs to align with the software innovations of tomorrow. In addition, being honest about which areas of your business are mature for digitization can enable digital transformation to occur more smoothly with fewer business interferences.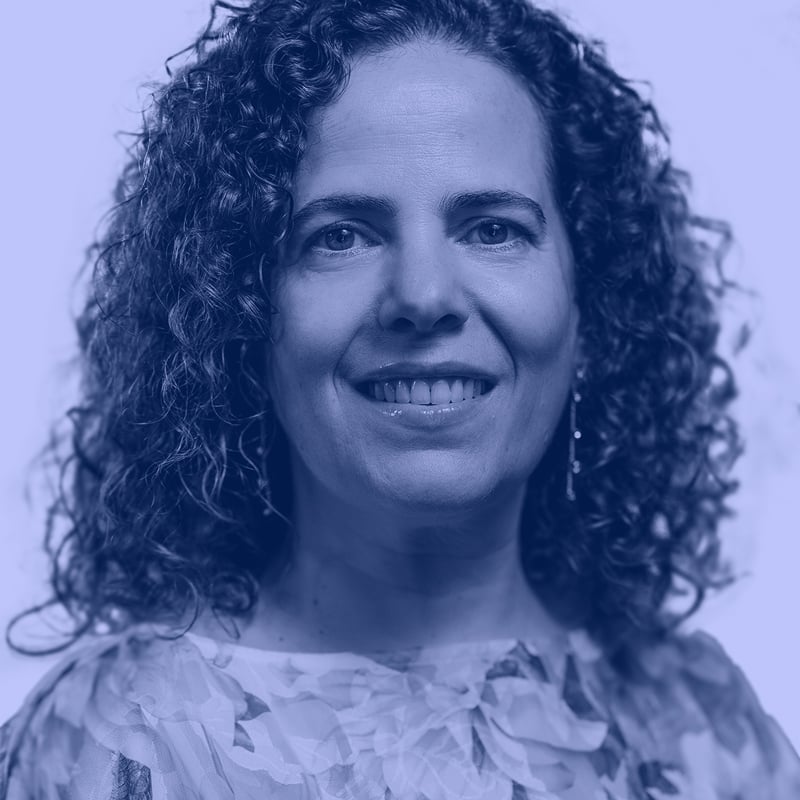 About the author
Elena Leralta
Working as Foreworth's Chief Financial Officer, Elena possesses a wealth of knowledge on business management and finance owing to her over 20 years of experience working in the financial sector.
More info →