Industries around the world have been reeling from the knock-on effects of the COVID-19 global pandemic, and the major energy and supply-chain disruptions brought on by the war in Ukraine. While tech has long been considered "recession-proof", recent events are making it clear that not even the digital industry is free from the impact of real-world issues. April 2022 saw the beginning of sweeping layoffs and hiring freezes from some of the biggest names in the tech and software industry.
How bad are tech company layoffs?
As of October, more than 42,000 workers have been laid off in the tech industry alone. However, this is all part and parcel of the massive slowdown in hiring and growth rippling through the industry. In the US alone, job cuts have hit over 600 businesses, with businesses losing anywhere from a few employees to a few thousand. Some of the biggest household names in tech are making news, as their efforts to trim down and reduce costs across the breadth of their organizational structures result in widescale job losses and departmental shuttering.
At the time of writing the top 5 biggest layoffs have been:

source www.layoff.fyi
Tech giants in the so-called Big Five, aren't immune to the recession concern sweeping through the industry. Since late 2021, these enterprises have seen budgetary and strategic re-structuring namely reducing expenditures in areas like advertising and non-essential roles in the face of changing market demands.
Meta
Addressing concerns from employees, Meta CEO and Facebook founder, Mark Zuckerberg confirmed the rumors of a wide-scale hiring freeze. Citing current economic conditions and a bleak outlook for the coming year, Zuckerberg said the company would be putting a hold on new hiring as well as restructuring certain departments in line with a more conservative strategy going forward. While these huge cuts may seem to be a reaction to the challenges posed by current the economic outlook, Meta's challenges are compounded by competition from TikTok and shrinking ad-based revenues.
Alphabet
Google's parent company, Alphabet has also been seeing a shift towards tighter budgets, and with it, key adjustments to its hiring and internal expenditures. Alphabet boss, Sundar Pichai, recently found himself on the back foot, fielding questions from curious and concerned employees about the company's move to reduce spending. Alongside calls for greater efficiency and a company-wide dedication to achieve 20% more efficiency, Pichai took the time to address the company's need for more prudent investments. Given the macroeconomic outlook, he noted that Alphabet and its workforce would need "to be smart, to be frugal, to be scrappy, to be more efficient."
Apple
Billed as "the most valuable company in the world", Apple has also joined the ranks of big tech businesses pumping the brakes on new hires. Most recently, over 100 recruiters were let go, reflecting a change in hiring priorities. Earlier this year, despite seeing moderate growth of 3% in their Q3 earnings, Apple CEO, Tim Cook, suggested that inflation in Apple's cost structure would be affecting their hiring process. While reticent to call it a slow-down, Cook admitted that the tech giant would be hiring in a more "deliberate" way moving forward. Industry pundits see the move as Apple's way of reducing expenditures ahead of what many expect to be a tough financial year.
Microsoft
Since mid-July Microsoft has been reducing hiring across several of its product lines including the Windows, Office, and Teams divisions. More recently, the departments responsible for its Azure and Security departments, saw the elimination of open job positions, suggesting a more aggressive approach to curtailing spending. While an estimated 2000 jobs have been cut so far, the software giant is still seeing growth in hiring in targeted areas of the organization. It's a strategy expected to continue into next year, as the company looks to be more prudent with its budgeting.
Amazon
Thanks to its stellar growth and secure market presence, Amazon may be buffered from some of the harsher economic trends heading into 2023, but that hasn't insulated them against the need for smarter spending. October saw a freeze on corporate hiring in its retail business affecting over 10,000 open positions. The decreased focus on hiring may be part of a longer-term strategy to gradually trim organizational excess by simply allowing talent churn to weed out employees without the added cost of severance packages. Hiring to backfill outgoing positions will likely be targeted to mission-critical roles.
Tesla
Following announcements from Tesla chief Elon Musk in early July, the tech and electric car manufacturer cut over 200 workers. Interns and recent hires weren't spared. Citing "a super bad feeling" about the economy, Musk called for a 10% reduction in Tesla's global workforce. At the same time, while he has said that the company headcount will rise, the same cannot be said for the number of salaried workers.
What can we learn from these trends?
With layoffs increasing, news of companies backpedaling on job offers is creating uncertainty among tech professionals and driving a crisis in the tech sphere. Despite this, talent acquisition and retention efforts are still going strong for engineering and technical roles. Heading into what looks like this decade's Great Recession, tech companies are hard-pressed to navigate the challenges of trimming organizational excess and holding on to their most valuable talent assets. So, what can companies do?
One of the key trends in hiring freezes and layoffs is a focus on streamlining and promoting operational efficiency. Alphabet's new target of 20% greater efficiency and strategic realignment efforts in tech businesses are showing a trend toward supporting their most profitable ventures. This shift in focus towards efficiency, performance, and productivity could prove valuable to tech businesses preparing for a global recession.
Focus on operational performance
For many tech companies, buckling down on spending comes with a strong need to re-assess talent needs. As we're seeing, slower growth is causing many businesses to become more conservative with their talent investments. Managing talent resources well often requires a more comprehensive understanding of your organization and strategy. This requires visibility, transparency, and dedication to more data-driven decision-making. Monitoring your departments' performance in terms of investment and return is one way to start identifying areas where intervention may be needed.
Making key decisions about tech talent, however, requires more detailed insights into how your teams are functioning at the project level. For tech and software-focused organizations, solutions like business intelligence or software intelligence platforms can offer greater visibility and control of their teams. Foreworth's platform, for example, provides objective, standardized, and automatic insights without the need for costly consultations, or human intervention. Our platform offers readily usable insights into team composition, positive and negative trends in productivity, team allocation, and software-specific features. These insights can be leveraged to make critical decisions in line with your defined cost-reduction strategies. The key is to support your strategy with data-backed decisions, thereby reducing waste, and retaining as many of your valuable human resources as possible.
Cut costs with surgical precision
"Trimming the fat" may be a popular analogy for organizational restructuring, but as many businesses are realizing, it needs to be more precise than that. To get as lean as possible in a smart and sustainable way, you'll need to home in on areas of inefficiency and poor performance with laser focus. Using objective, detailed metrics is one way to ensure that your decisions are done with the best information available, reducing bias and human inaccuracy. Learn more about how software intelligence platforms can help keep your business decisions strategically aligned here.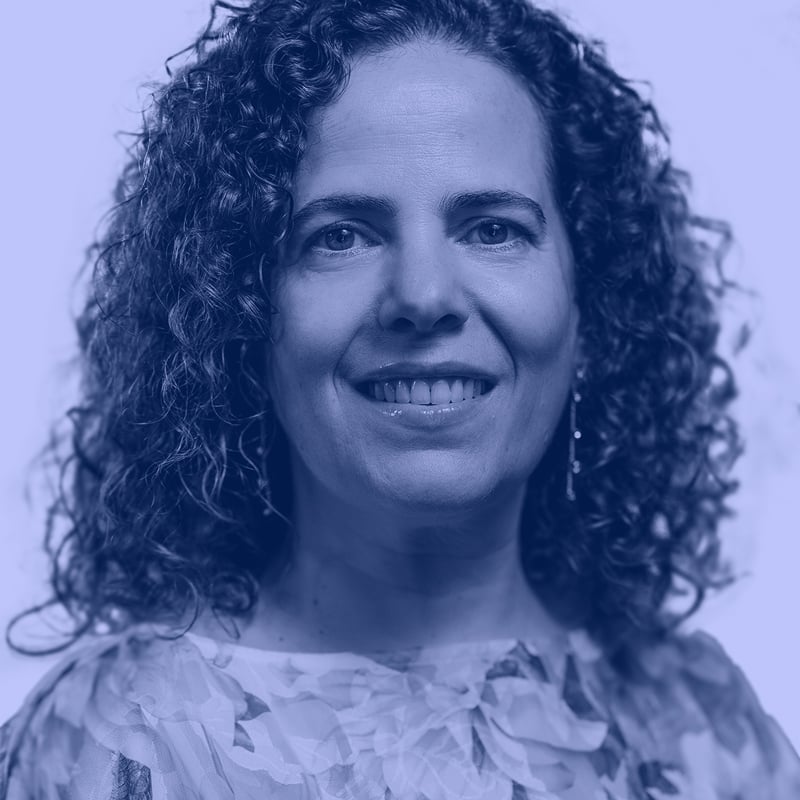 About the author
Elena Leralta
Working as Foreworth's Chief Financial Officer, Elena possesses a wealth of knowledge on business management and finance owing to her over 20 years of experience working in the financial sector.
More info →