A new type of business resource has flourished over the past decade to help entrepreneurs and startups get to the proverbial next stage. This resource is known as a "growth accelerator," a business development program often funded by both public and private initiatives. It helps new businesses refine their prototype products or services and secure or increase startup funding. Whereas venture capitalists once provided cash, growth accelerators provide what money often cannot buy: access to experts in a given industry, exchanges with other successful and struggling entrepreneurs, and resources to develop essential skills such as pitching and fund-raising.
As a result, a growth accelerator serves as an intermediary resource between entrepreneurs and early-stage investing organizations, such as venture capitalists and angel investors. They are similar to business incubators in that they provide a combination of marketing strategies, financing, and support services that allow startup projects to expand rapidly. In contrast to business incubators, growth accelerators are usually for businesses that have already achieved some initial seed money and now seek to rapidly expand. Furthermore, like venture capitalists, growth accelerators often invest seed capital in selected companies in exchange for a share of equity. The amounts are usually not large, around $100,000 to $120,000.
So, what precisely do growth accelerators do?
Growth accelerators are generally fixed-term, seminar-like programs that typically last for less than three months. In these programs, a group of startup or early-stage companies come together in a specific location for collaborative mentoring and access to expanded funding once certain goals are reached.
The benefits of such growth accelerator programs include the opportunities for entrepreneurs and executives to network with other companies facing similar challenges. They also provide management training, focused workshops in such specialized arts as "pitching" and finance, and training for senior managers.
Estimates vary as to how many growth accelerators are currently up and running, and this estimate often depends upon how the term is defined. According to the Harvard Business Review, in the ten years between 2005 and 2015 there were 172 growth accelerator programs operating in the United States, investing in at least 5,000 startups and raising a total of $19.5 billion in funding over this period. Some of the most famous graduates from these growth accelerator programs during this period include the companies AirBnB, Dropbox, and Stripe.
Are growth accelerators right for you?
Growth accelerator programs vary tremendously in the types of applicants that they accept. Entrepreneurs and startup companies should investigate the growth accelerators that operate in their industries to discover if they fit the profiles of successful applications. A typical company has either just launched a new product or service or is preparing to do so. Some have already gone through an initial fundraising round; others are still just at the idea stage.
Among the most popular growth accelerators in the US are AngelPad, DreamIt, and Y Combinator. In the UK, examples include Techstars, Seedcamp, Mass Challenge, and Collider. Experts in the industry insist that growth accelerator programs can also benefit established companies with existing products and services that simply want to expand their operations.
How businesses are using growth accelerators
One trend that seems to be emerging is specialization. Some growth accelerator programs target specific industries, such as URBAN-X's support of smart city technology.
Given the recent leap in digital technologies and services, it is not surprising that many growth accelerators are focusing on startups working in Big Data, cloud computing, and mobile applications.
The future of growth accelerator initiatives
Industry observers agree that the growth accelerator model is here to stay. As the world struggles to emerge into a post-Covid economy, the role played by entrepreneurs and startup companies is likely to be crucial. There is little doubt that the increased number of growth accelerators is helping new companies all over the world gain access to industry experts, mentors, and at least an initial round of funding. This support can be essential for a startup company's success, especially in the developing world or among underserved communities.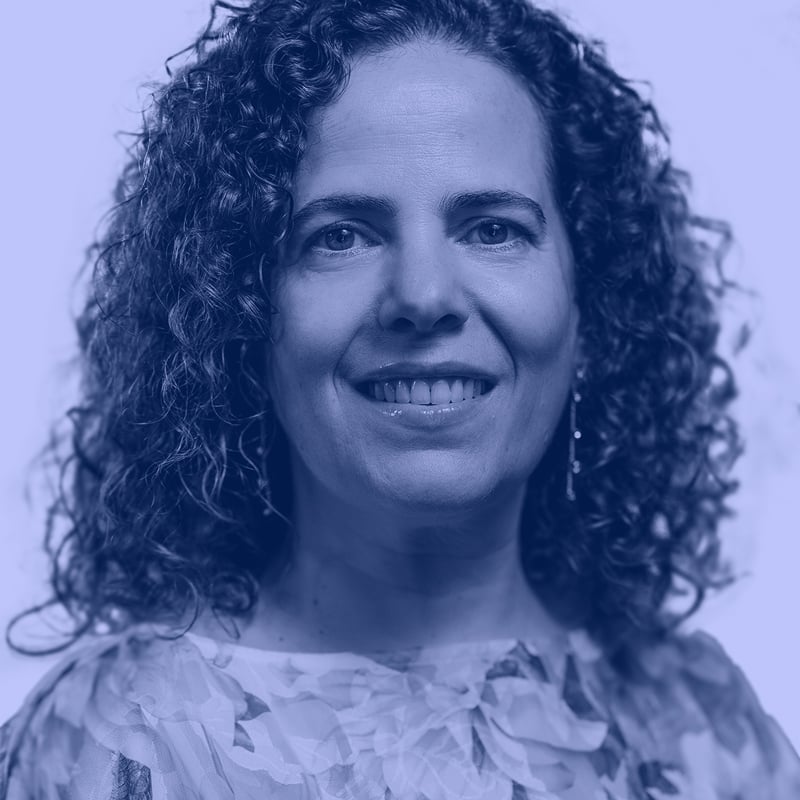 About the author
Elena Leralta
Working as Foreworth's Chief Financial Officer, Elena possesses a wealth of knowledge on business management and finance owing to her over 20 years of experience working in the financial sector.
More info →