Data has never been so powerful. It is used almost everywhere—from sales and marketing departments to calculating production efficiencies, and even analyzing the performance of athletes. Businesses that are powered by data-driven decision-making eliminate subjective components from the process. Instead, these businesses rely on insights gained from objective data.
This article explains the importance of being driven by data and how to build a business that is based on it.
What is data-driven decision-making?
First, it might be helpful to explain the meaning of data-driven decision-making. It can be defined as "facts, metrics, and data to guide strategic business decisions that align with one's goals, objectives, and initiatives." Gaining access to this valuable information means that a business can be proactive and agile, test its decisions, and gain a competitive advantage.
The arrival of cheaper data storage, alongside developments in cloud computing and artificial intelligence (AI), means that data is now more accessible than ever. As a consequence, virtually every business is prioritizing data-driven initiatives.
At Foreworth, for example, our software analytics platform delivers a wide range of detailed insights on the software development process. Our partners and clients typically use the data our platform provides to make, monitor, and measure the outcomes of strategic decisions in their software development operations–leading to better productivity, lower wasted effort, and more effective development teams.
Benefits of data-driven decisions
Data-driven decision-making has many applications throughout a business. As a result, the benefits are numerous and varied.
First, it allows realistic goals to be established. Evidence-based decisions using measurable goals, pattern analysis, and insight measurement lead to strategies that are tailored to a particular business.
Second, bias is removed by using facts, metrics, or figures, meaning that decisions are objective, logical, and supported by data.
Third, profitability is increased, as data can be used to address known issues, improve efficiency, lower costs, and identify areas of competitive advantage.
Fourth, it becomes easier to test strategic initiatives. Members across the entire organization can use data to get feedback on strategic initiatives by monitoring performance.
Finally, it enables better tracking and monitoring of employee performance. Using data such as the number of sales, product units produced, and revenue generated per employee can be an effective way to monitor an employee's productivity and quality of work.

How to build a data-driven business
The process of becoming driven by data is not simply a case of investing time and resources into new technologies. Instead, it starts by changing the mindset of a business to embrace a culture of data. Here are six ways that business leaders can build a data-driven business:
1. Understand what makes a data-driven company
The company's goals need to be clear and its information organized correctly. Also, only the right people should have access to the data, to enable them to make informed decisions quickly.
2. Make sure technology evolves
Move away from outdated technology and "data hoarding," toward collaboration and knowledge sharing instead. Learn about the benefits of digital transformation here.
3. Commit to transforming the company's culture
It is not quick or easy to change the culture within a company—it requires time and commitment from everyone involved.
4. Use FAIR data
Data needs to be findable, accessible, interoperable, and reusable (FAIR).
5. Enhance data acumen
Help teams develop their data literacy by using a unified language that is clear to all.
6. Integrate data into the business
Learn to solve business problems by asking questions with a focus on what data or analyses are required to do so.
Harvard Business Review has identified three tips for ensuring long-term success with data initiatives. First, they should be focused on high-impact business problems. This will mean that the value of data-driven decision-making can be demonstrated quickly, which will build credibility.
Second, re-examine how data is organized. Understanding how and why the data is created, captured, and processed is vital before determining what can be done with it.
Finally, remember that patience is the key. A data-driven transformation is a long-term strategy that requires patience and investing time and resources in a multi-pronged approach.
Examples of data-driven decisions
Google
Using its newly formed People Analytics Department, Google investigated the impact that managers have on the performance of their teams. It showed that "teams with better managers performed best, are happier, and work at Google longer."
Then Google analyzed the qualities that were found in a good manager. Employees were asked to, first, highlight the managers who they felt had a beneficial impact in the workplace and, second, give examples of good behavior by managers.
In this way, Google identified eight behaviors that should be demonstrated by good managers, alongside three reasons why managers might experience difficulties. As a result, it became possible to use these behaviors to assess its managers against and conduct a six-monthly feedback survey, as well as to make adjustments to its program for management training.
Starbucks
After hundreds of Starbucks locations were closed in 2008, then-CEO Howard Schultz decided to take a more analytical approach to identifying future store locations.
Starbucks now pinpoints ideal store locations using data like demographics and traffic patterns. The company also considers input from its regional teams before making decisions. Starbucks uses this data to determine the likelihood of success for a particular location before making a new investment.
Amazon
Amazon often sends product recommendations to customers while they are visiting the company's website or via email, which is a great example of a business decision driven by data.
The company "bases its recommendations on what customers have bought in the past, the items in their virtual shopping cart, what items the customer has ranked or reviewed after purchase, and what products the customer has viewed when visiting the site." In addition to this, Amazon also applies other measures of engagement, such as "click-through rates, open rates, and opt-out rates to further decide what recommendations to push."
The result of this is that the company has increased its profitability by integrating data-driven recommendations throughout the purchasing process to drive sales.
Creating a data-driven culture
Data-driven decision-making involves critical thinking and data interpretation skills. It has the potential to promote collaboration, democratize data, and develop products based on data insights.
Becoming a data-driven business is a long-term strategy that requires significant commitment and investment. There are potentially several barriers that might delay, or even stop, this process, but these can be overcome through effective leadership. Ultimately, the end result will produce tangible benefits, and support logical and objective business decisions.
For more information on data-driven decision-making, please download the free eBook "The step-by-step guide to becoming a data-driven business."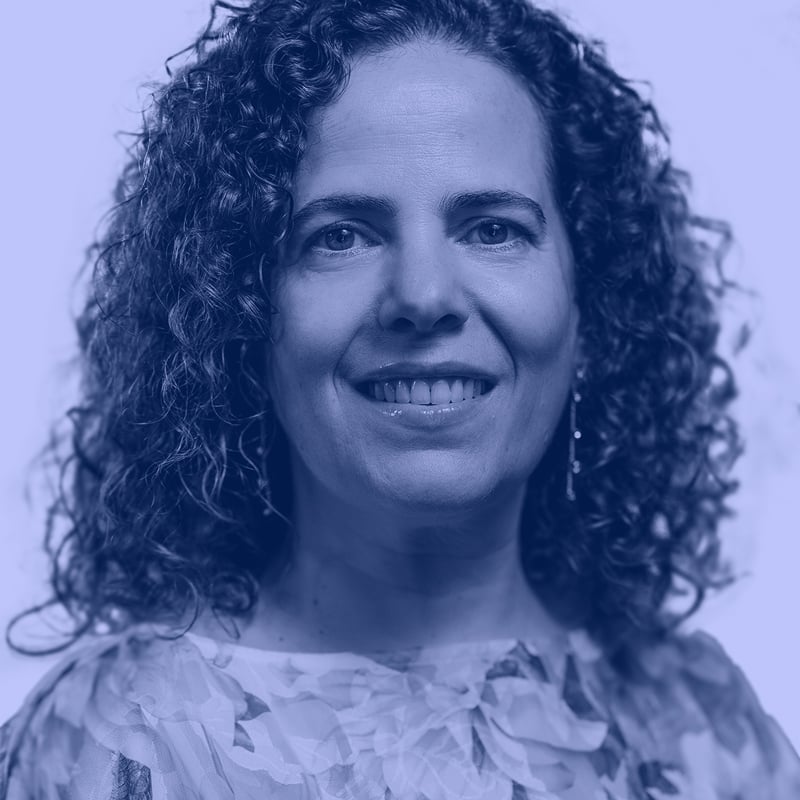 About the author
Elena Leralta
Working as Foreworth's Chief Financial Officer, Elena possesses a wealth of knowledge on business management and finance owing to her over 20 years of experience working in the financial sector.
More info →