As the technology capital of the UK, London plays a significant role in the success of startups. With easy access to talent, research, finances, and policymakers in the capital city, London is the preferred destination for startups within the UK. Part of that success can be attributed to access to venture capital firms based in London.
Venture capital firms are crucial for high-growth tech companies as they offer a much needed injection of financial support to grow and scale business operations. This article gives an overview of venture capital firms in London, high-investment industries, trends in venture capital, and top-performing London-based venture capital firms.
The Numbers
To date, there are 1,252 venture capital firms based in London, which raised £5.62 billion in 2020. Although 57% of funding came from international investors, research shows that London-based venture capital firms primarily invest in early-stage companies.
According to Beauhurst, 75% of London-backed PE/VC funding rounds have been secured by seed-stage or venture-stage businesses in London since 2011. Venture capital firms in London are therefore investing aggressively in London-based startups.
That said, the COVID-19 pandemic has had a significant impact on early-stage startups. From March to September 2020, only £458 million of the £5.37 billion raised by VC firms went to first-time fundraisers, representing a 55% year-on-year decrease. The UK's tech startup and scale-up ecosystems on the other hand are now valued at over £421 billion, representing a 120% increase since 2017. The UK more than doubles the next highest-valued tech startup and scale-up ecosystems located in Germany and valued at £209.8 billion.
The Industries
After raising £7.5 billion in funding for tech companies in 2020, it's no secret that London is the tech capital of Europe. While it is well known for its investment in fintech, with £3.82 billion invested in 2021 so far (a 153% increase from 2020), fintech is not the only high-performance sector.
Nationally, the UK saw a 17.45% increase in deep tech between 2019 and 2020 and ranks third in the world for impact investment – a 160% increase since 2018. In London, industries like cybersecurity, health tech, transportation, and enterprise software technologies have also observed significant gains.
According to a January 2021 report released by Dealroom, cybersecurity, health tech, transportation, and enterprise software technologies saw an increase in venture capital investments by 6%, 7%, 14%, and 17%, respectively.
The booming tech industry brings promising career opportunities for the more than 350,000 software developers based in London.
The Trends
Despite the COVID-19 pandemic, or perhaps because of it, more investors see the significant need for digital transformation across all industries. London in particular is experiencing a promising trend in venture capital investment. As a result, London is the only European city to crack the top ten cities for global VC investment since 2016. The UK capital only falls behind Beijing, San Francisco, New York, and Shanghai.
Specifically, London accounts for a third of all European investments made by VC firms in the past two years. In 2020, venture capital firms in London raised £5.63 billion compared to £1.28 billion in 2016.
"Despite the enormous economic burden brought by the pandemic and the four years of uncertainty that our ecosystem had to navigate as we secured a deal with the EU [because of Brexit], time and time again, tech companies have shown resilience and adaptability," states Russ Shaw, the founder of Tech London Advocates and Global Tech Advocates.
Top-performing Firms
London boasts a long list of top-performing venture capital firms. Seedcamp is one of them, which secured 128 deals between 2011 and Q1 of 2021, averaging £3.83 million per funding round.
Other firms include Balderton Capital and Draper Esprit, which had less total deals but obtained significantly higher amounts on average in each funding round. Balderton Capital closed 81 deals with an average of £15.2 million per funding round in the same period, while Draper Esprit sealed 41 deals averaging £17.2 million per funding round. Accel, a US-based firm which runs its European operations from London has been much more competitive over the past decade, leading the pack with an average of £27 million per funding round across 69 deals.
The Future
The COVID-19 pandemic has wreaked havoc on a number of recent economic projections, and investments in early/seed-stage companies have shifted towards late-stage companies. Despite this, investments by venture capital firms in London have proven to be promising and the future looks bright. The overwhelming drive to develop London's tech sector and its auxiliary industries suggests that venture capital firms continue to look to London as a hub for future tech investments.
To see our picks of the top industries in London to invest in, click here.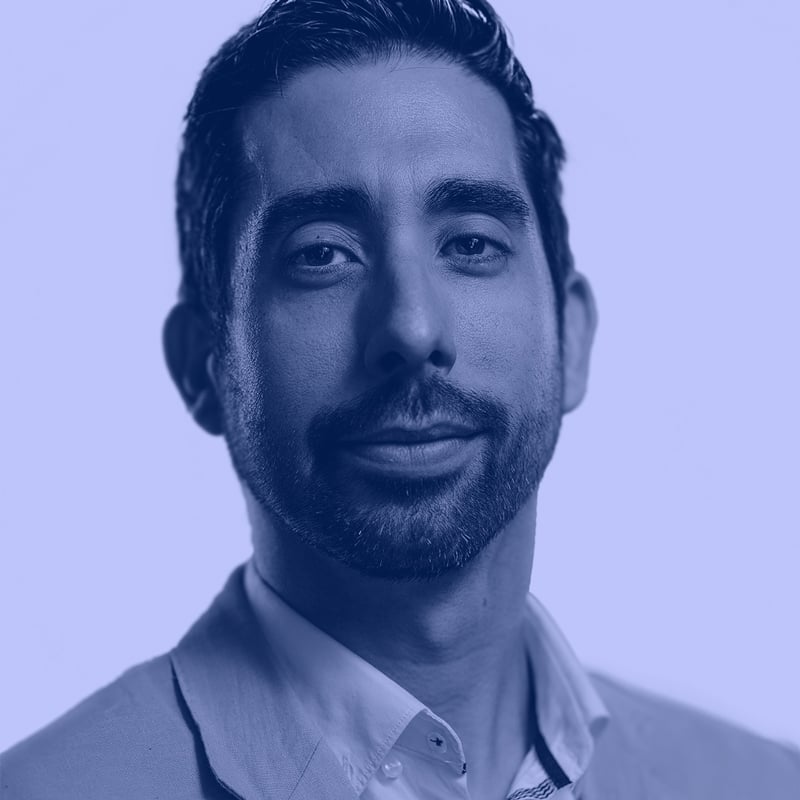 About the author
Juan Pablo González
Working as Foreworth's Chief Technical Officer, Juan Pablo (JP) manages the company's technical strategy. With nearly 20 years of experience in software development, he ensures the development process at Foreworth is meeting its keys objectives and technical requirements.
More info →