The tech industry is currently worth an estimated $5.3 trillion with around 26.8 million active software development professionals. Growth in the sector since 2020 has created a need for more skilled workers, but capacity simply isn't keeping pace. As technology advances and business demands evolve, companies will need to innovate training options and opportunities to create and develop skilled talent.
By 2030, the talent shortage is projected to hit 85 million, resulting in unrealized revenue totaling around $8.5 trillion annually. Companies need to find new solutions to develop their IT capacity.
How can companies solve the IT Talent Shortage?
Some enterprises are getting ahead of the skills shortage by moving from talent acquisition towards talent generation.
While current data suggests that securing skilled and knowledgeable tech talent is only going to become more difficult. HR directors and heads of recruitment know this all too well. 50% of CEOs agree that tech talent shortages are a major concern going forward.
With the skill gap sitting at an estimated 40.2 million globally, business leaders are hard-pressed to fill open positions while scaling their operations. So, what are businesses doing to lock in their future talent?
One way they're creating new talent is through software development apprenticeships. By developing their capacity natively, companies are creating accessible talent pools and providing training and education to upskill current employees.
5 tips for innovating training
It's no small feat to innovate training for tech talent, but as businesses race to embrace greater digital capability, the need for tech proficiency in the workforce grows. Given the speed of change in tech, to keep up, IT talent needs to be better trained. This means having continuous skills development and educational resources on hand.
Knowing where and how to invest in innovating training for your IT teams can be challenging. Here are our tips for building better-performing learning and development opportunities in your enterprise.
1. Match training to existing skills and tech proficiencies
Training efforts need to build skills that serve the existing needs of organizations and their customers. When investing in training for your talent, it's important to draw a clear line between the skills being developed and the capacity you need. Software development apprenticeships and on-the-job ICT training allow enterprises to customize the content to suit their capacity needs.
At the same time, it's also important to source talent that demonstrates potential or experience in working with target technologies. Implementing minimum requirements for access to certain skill options can ensure that your L&D investments are focused on the people who can offer the best returns.
2. Connect skills to internal mobility
76% of employees say that career growth is a key factor in whether they stay at a company long term or not. Connecting your skill development to internal mobility is essential to innovating training options. By giving training opportunities that lead to advanced positions in your organization, you can create the workforce you need while helping talent develop professionally.
Creating cross-functional development opportunities can help secure talent for higher-level positions that are often difficult to fill. To keep employees motivated, ensure that there are clear pathways to professional development via training.
3. Make training relevant to new developments in the field
For the best outcomes, skill development needs to be regular, consistent, and relevant to employees. Your training resources need to be relevant to your business goals, department-specific operations, and individual roles. Accessibility is another area where training can be innovated. Making training opportunities available to a wider range of participants can make your workplace more inclusive. This builds an environment that is organically diverse, supportive, and more open.
Naturally, the aim of continuous training and skills development is to stay up to date with new developments in the field. For this reason, it's necessary to perform audits of learning resources regularly. Following your audits, following up means updating or replacing them as needed.
4. Focus on blended training options (Instructor-led training/self-paced training)
While self-paced training tends to be more popular with employees and busy professionals, it's not the only option available. Instructor-led training courses offer several benefits including:
Lower fixed cost
Personalized learning options
Real-time feedback
Hands-on experience
To innovate training, provide options that work for different learning styles and provide a complete educational experience. Blending self-paced learning resources with Instructor-led classes or workshops can make a big difference in the effectiveness of training outcomes.
5. Measure training performance regularly
Like any other business investment, you need to measure performance over time. With training outcomes, it's important to keep track of the value they're adding to your workforce and your organization. Setting up a dedicated Learning and Development team to handle contracting, support, management, and monitoring of learning resources can be helpful.
To measure the performance of training resources and how well they're progressing towards your target goals, survey your IT teams every quarter. Surveys should seek to answer the following questions:
How valuable are these resources to IT talent?
Which roles best correspond to the available resources?
How are training resources benefiting employees?
How are training options contributing to professional development?
Tracking how these change over time can help keep your options relevant to developments in the industry. With better visibility, making informed decisions about your tech investments becomes much easier.
You don't need to reinvent the wheel to be innovative
Remember that innovating training isn't just about trying new things. Innovation requires research, planning, and execution based on current knowledge and resources. To make the most of learning and development initiatives, ensure that they align with your business strategy, and goals. At the same time, skills development doesn't usually come with a sudden return on investment, so be sure to adjust your expectations for long-term returns.
Innovating your operations whether in talent creation or in business planning, can be difficult. Learn more about how businesses around the world are successfully embracing innovation by visiting our article here.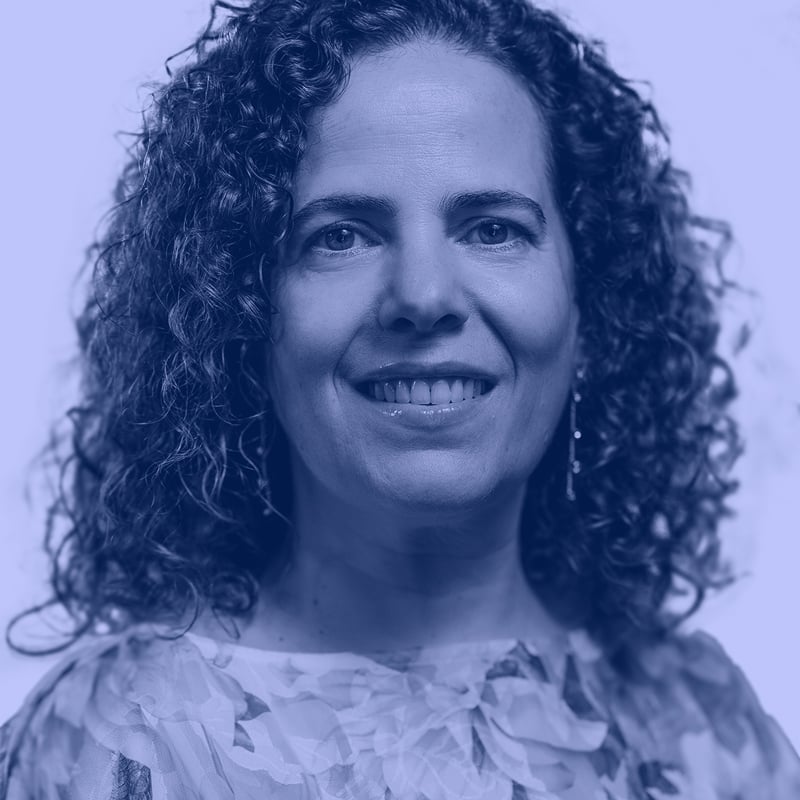 About the author
Elena Leralta
Working as Foreworth's Chief Financial Officer, Elena possesses a wealth of knowledge on business management and finance owing to her over 20 years of experience working in the financial sector.
More info →