Business success depends on securing a competitive advantage. Historically, new tech solutions have often gone hand in hand with revolutions in business. They create opportunities for improved growth, better productivity, and improved profit margins.
In the current economic climate, technology is becoming more deeply integrated into every aspect of business. In many industries, IT and tech teams have gone from supporting business operations to driving business value and customer satisfaction.
What's driving the demand for tech?
More than half of companies in North America are expecting IT spending to increase. What's more, global IT spending is projected to exceed $4.4 trillion by the end of 2022. So, where's all this money going?
The biggest drivers have been recent changes to the way we work. From day-to-day tech solutions like videoconferencing to enterprise-level SaaS platforms, companies are embracing digitalization. This has created exciting new opportunities for businesses to revolutionize operations.
What are tech solutions?
Tech solutions refer to technical products or services offered by a company that offer any combination of software, consulting, or hardware. They may sell bespoke services such as bespoke software or a pre-packaged product.
Why choose a tech solution?
There are many reasons a company may choose to rely on an IT service to support a business need. Cost tends to be the primary reason for most companies choosing this type of service. It can be far more cost-effective to use a specialized, pre-packaged product that already meets your needs than to build a team, divert resources, and go through the trial-and-error process of developing it yourself.
Other common reasons for choosing a tech solution provider are as follows:
Instant access to the latest tried and true technology

Dedicated staff ensuring maximized uptime

Round the clock customer service

Data and security protection
5 examples of tech services supporting business growth
We've highlighted 5 types of tech services that companies of every size are increasing expenditures to deliver value while streamlining their efforts.
Enterprise Application Software and Systems
Enterprise software is a broad term for software used to meet an organization's needs. Software and services can be bundled into integrated systems for improving performance at the enterprise level.
The enterprise software market includes a wide variety of software tools that can be used to drive productivity, optimize business processes, and even help with decision-making. Unsurprisingly, worldwide enterprise software spending is expected to hit $672 billion by the end of 2022.
Key technologies in this space include software tools for managing:
Business processes

Customer Relationships

IT Service

Human Resources

Enterprise Resource Planning

Business Intelligence
IT Services
Companies are increasingly investing in IT services to drive business growth. This comes alongside the growing demand for IT and tech departments to become drivers of business value in addition to providing internal technical support and infrastructure.
IT services describe the functionalities or tools used by customers to achieve their desired goals or outcomes. From a high-level view, IT services abstract away the difficulty of accomplishing tasks. They are most often used to streamline customer efforts and deliver value.
Examples of IT Services:
Network Security

Computer Training

IT Consulting
As enterprises rush to build digital capacity in line with their development strategies, IT services are quickly becoming the go-to solution for business needs. The IT services market is expected to exceed $1 trillion in 2022. The biggest segment in this area is IT Outsourcing, projected to hit $393.3 billion.
Communications Services
The shift to remote work and the adoption of distributed teams have driven demand for communications tech solutions in the last two years. While some companies are returning to the office, hybrid work is likely the new reality of work culture for many.
To support this, robust communication services and platforms have become necessary. Service providers like Zoom, Slack, Telegram, and Discord are providing businesses with the means to keep their talent connected and productive.
While the Communications industry's growth seems to be slowing, it's still worth almost $1.45 trillion. Better-connected businesses will continue to see improved productivity, and those maintaining flexible work options will likely see more success in employee retention efforts.
Cloud and Hybrid Cloud Services
While Cloud-services have been around for a while, they're still important for driving business success. Investment in data centers and Cloud-based computing is still a huge contributor to IT spending worldwide. Global spending is expected to grow from $445.3 billion in 2021 to $947 billion by 2026.
One reason for the Cloud's popularity is the cost-performance balance. The traditional costs of purchasing, installing, and managing on-site data servers can be mitigated by using Cloud platforms. Cloud solutions have been a huge help to startup and small business growth.
Hybrid Cloud technology is the next step in Cloud-based solutions, aimed at integrating public and private Cloud services with on-premises infrastructure. More unified Cloud platforms may help reduce costs and improve performance.
Devices
It's important to remember that users need physical interfaces to use these powerful tech tools. Device spending hit $787.4 billion in 2021 and is only expected to grow over the coming years.
Examples of Devices:
Desktops

Laptops

Printers

Routers

Switches

Hubs
As new technologies roll out, investment in devices to capitalize on them will continue to grow. Unfortunately, the increased demand for tech devices, combined with worldwide supply chain disruptions has resulted in a global chip shortage.
Tech solutions moving businesses forward
Organizations worldwide are embracing tech solutions to maximize productivity and increase profit margins. Effective digital transformation strategies will need focused investment in tech solutions for Enterprise Software, IT services, Communications, Cloud Services, and ICT capacity. You can learn more about innovative tech solutions here or how digital transformation is making business better here.
In-house tech solutions
If you're working on your own in-house tech solution, you need to make sure your software development is at its best. In this case, Foreworth can help. Foreworth runs an online platform that connects to your source code, offering up detailed software development KPIs including code quality and team productivity metrics to make sure you're maximing your ROI. Learn more about Foreworth here.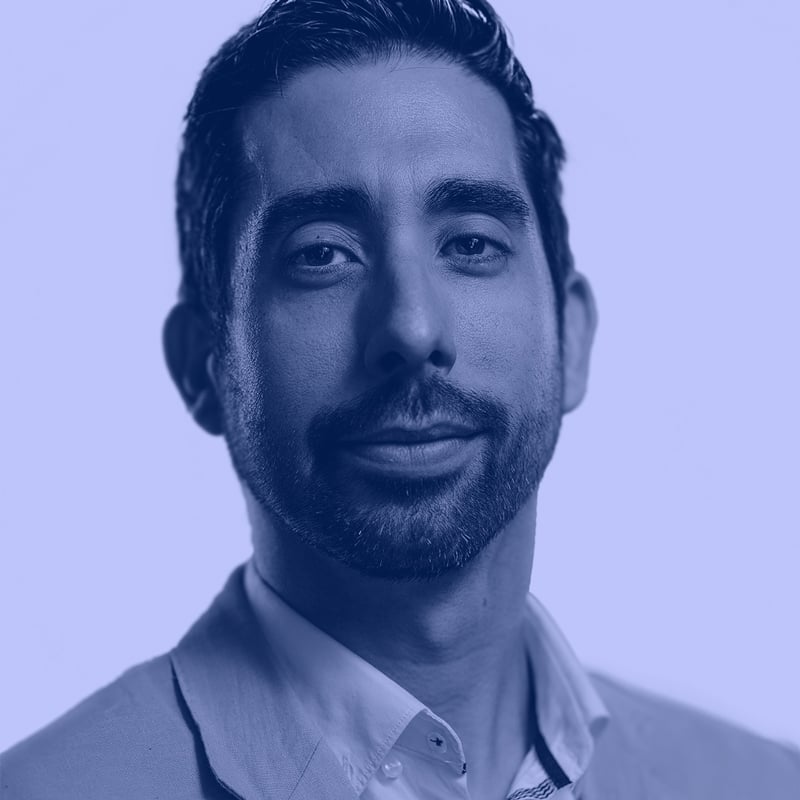 About the author
Juan Pablo González
Working as Foreworth's Chief Technical Officer, Juan Pablo (JP) manages the company's technical strategy. With nearly 20 years of experience in software development, he ensures the development process at Foreworth is meeting its keys objectives and technical requirements.
More info →