The number of influential UK entrepreneurs emerging from software companies has increased steadily over the past decade. It's becoming clear that software products and services can lead to an enormous amount of wealth and influence.
"In short, software is eating the world." -Marc Andreessen.
The following software entrepreneurs are among the UK's top professionals in the field. Their stories can be a great source of inspiration, and they can provide strategic ideas, mentorship, or even funding for your company.
Alex Chesterman
Chesterman is a UK entrepreneur and one of the UK's most active angel investors and mentors. He is part of the so-called billionaire's club, backed several early-stage startups, and was awarded an OBE for services to digital entrepreneurship in 2016. He co-founded ScreenSelect and sold it to Amazon for £200m. His other ventures include Zoopla and Cazoo that he grew to £2b and £7b valuations.
Chesterman explains that he has found success by spotting disruptive businesses overseas and translating their model for the UK market: "I have always found that when you're looking to do something different and transformational, the less knowledge, the better – the less baggage you bring, the more you're looking at every problem from a completely fresh angle."
Poppy Gustafsson
Gustafsson is a mathematics major who co-founded Darktrace, an enterprise security firm, in 2013. Founded in Cambridge, Darktrace uses Artificial Intelligence (AI) to detect and tackle security threats. The Darktrace software is often compared to an immune response that can self-learn and self-heal a company's security. The company recently floated on the London Stock Exchange and is worth over £2 billion, with 40 offices worldwide.
Gustafsson has championed gender diversity in the male-dominated tech world, with 40% of Darktrace's staff and management being female, defying the industry norm of only 15%. She was awarded an OBE in 2019 for services to the cyber-security industry.
Gareth Williams
Williams, a former Marks and Spencer IT Technician, co-founded Skyscanner with two friends in 2004 and guided the company as CEO to a £1.3 billion sale in 2016. Having started Skyscanner as one of three IT professionals who wanted an easier way to find cheap ski trip deals on the internet, Williams is now supporting the next wave of startups as an angel investor in his home country of Scotland.
Williams shares how he formed the company, secured funding and discusses challenges he faced up to when he sold the company on the How I Got Here podcast.
Denise Coates
Coates, UK entrepreneur who founded the online gambling company Bet365 in 2001, has reportedly been the highest-paid CEO in Britain for the past few years. Coates invested in developing the gambling software for her platform and successfully anticipated how online gambling would take off. Bet365 has consistently been at the forefront of software development, and they follow an in-house approach to do so rather than following the crowd.
Peter Kelly
Peter Kelly reportedly founded Softcat in his garden shed in 1993 with £32,000. He took the company public in 2015, retaining a 30% share, which is now worth over a billion pounds. He is known for having fun at work, and his driving principles have revolved around ensuring he has a happy workforce, with Bloomberg reporting "perks including free breakfast, discounted massages, and a weekly shirt-ironing service."
Herman Narula
Herman Narula and Rob Whitehead are UK entrepreneurs at the forefront of multiplayer gaming and gaming worlds. Their company Improbable is valued at £1b with offices in several countries. They raised £365m in 2017, and although they started out in the gaming sector, Narula has now acquired the UK Ministry of Defence as a major customer.
Narula has a TED Talk on the transformative power of video games and advocates the power of virtual worlds and their impact on how we will live in the future.
Now more than ever, Software is crucial for UK entrepreneurs
As Fortune editor Alan Murray observed in their latest list of the 100 fastest-growing companies, successful software entrepreneurs are no longer confined to the software industry. Fast growth companies in almost every industry depend on software technology as a differentiator. The entrepreneurs who capture these opportunities acquire wealth and status while finding ways to create social change and shape the future.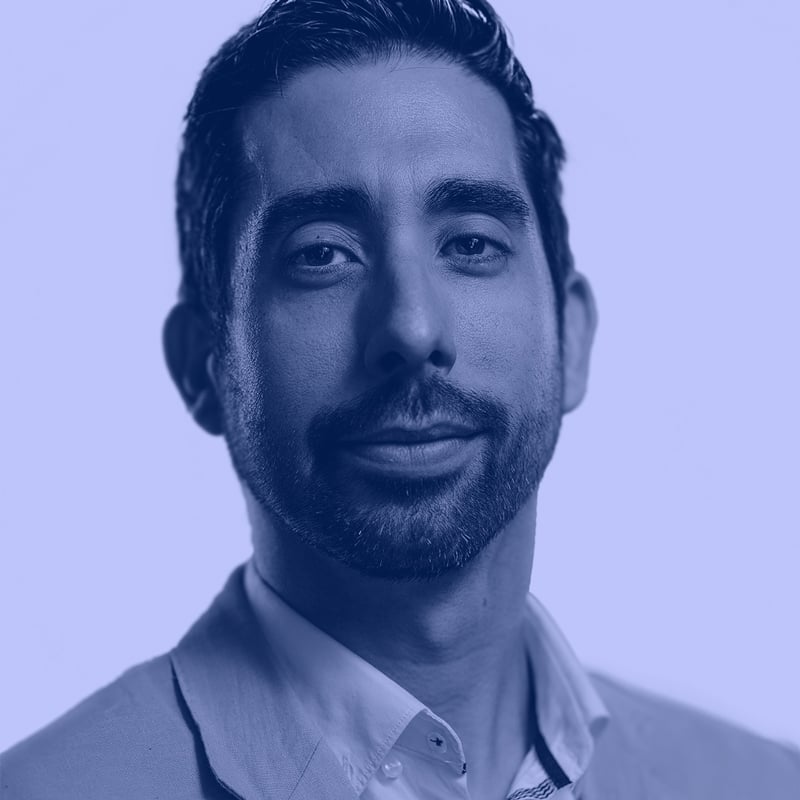 About the author
Juan Pablo González
Working as Foreworth's Chief Technical Officer, Juan Pablo (JP) manages the company's technical strategy. With nearly 20 years of experience in software development, he ensures the development process at Foreworth is meeting its keys objectives and technical requirements.
More info →