Funding is crucial for growth, so it must come as no surprise that almost every successful business courts investment at some point in its lifecycle. Investment firms offer businesses an injection of capital that supports an assortment of growth-related costs. They help businesses grow, priming them for future sales and additional investments. For European-based start-ups, London is the most logical first stop on the search for extra capital.
Selecting Investment Companies in London
The United Kingdom is the leading asset management country in Europe, occupying more than a third of the sector. As the financial capital of the U.K., investment companies in London are among the world's most savvy.
Since 2011, 48% of announced equity deals with high-growth UK companies have been London-based private equity (PE) or venture capitalist (VC) firms. Meaning, you will often find the most experience, largest networks, and greatest access to resources through investment companies in London.
Massive Surge in Backing Technology
UK tech companies have seen massive financial growth in the past year. In Q1 of 2021, VC firms invested £5.5 billion into UK tech companies, boasting a 124% increase from the previous year's first-quarter numbers. Prime minister Boris Johnson has already suggested that it could be a "record-breaking year in 2021."
The financing surge signifies a growing interest in technology firms, which is being heralded as the "golden age of UK tech" by digital secretary Oliver Dowden. Paired with a COVID-19 rebound, this paints a promising trend for start-up companies.
In 2011, London-based firms announced 83 deals. By 2020, that number catapulted to 406 investment deals despite the COVID-19 pandemic. Moreover, 75% of PE and VC investments have gone to either seed or venture-stage businesses within that time frame. This favorable trend signifies that more firms are backing tech companies and are prioritizing early-stage companies.
Reputable Investment Companies in London
Finding a firm that aligns with your company's vision and values is half the battle. You must; however, be aware that some investment companies will be more competitive than others.
Between 2011 and Q1 of 2021, the SeedCamp firm generated the most investment deals, with 128 deals averaging £3.83 million per participation round. Octopus Ventures, known for its focus on fintech, deep tech, and healthcare, signed 124 deals in the same period averaging £8.79 million per participation round. Notably, Draper Esprit, which does not tie itself to five-year VC cycles, signed only 41 agreements in the same period. That said, it did top the list of highest finances raised per investment round with £17.7 million.

Using these firms as a sample size, start-up companies can begin to evaluate positive qualities in a potential investment partner. Would you prefer to get access to less funding but have a better chance of receiving it? Do you want to have a partner that works in your specific field? Or, would you rather compete for a top-tier firm that can promise significantly more financial contributions?
When selecting a prospective partner in an investment firm, evaluate their portfolio, their areas of focus in the tech industry, as well as the long-term success of their former clients. As much as a PE or VC firm will evaluate the feasibility of your businesses' success, you too should carefully consider whether the firm has the resources, capability, and track record to support your business beyond the initial investment cycle.
How to Garner Interest from Investment Companies in London
How do you know if you're ready to approach an investment company in London? Well, first, your business must be more than just an idea. Prepare a sound business plan that demonstrates models for growth and scalability and an established talent infrastructure. If your business is product-based, you must prove that your product can capture the market share desired by consumers.
Next, demonstrate cash flow. Show investors that your business is already making enough money to cover fixed costs like utilities. By doing so, you present the viability of your business before seeking financial backing.
Also, know precisely why you need investors and what for. For example, if you need to invest in new equipment and talent, perhaps finding a partner is more fitting. On the other hand, investment companies are particularly suitable for start-ups that wish to increase their market value, grow business connections, and take direction from shareholders.
Once you know what kind of financial backing you need, research investment firms to see whether your vision aligns with their client profile, track record, and business strategies.
Investment for future growth
Smart investments can make or break your business. By partnering with a well-connected, experienced investment firm, you can maximize the valuation of your business through access to finances and pragmatic business strategies. Leverage investment companies in London to position your business as the next major disruptor in the tech industry.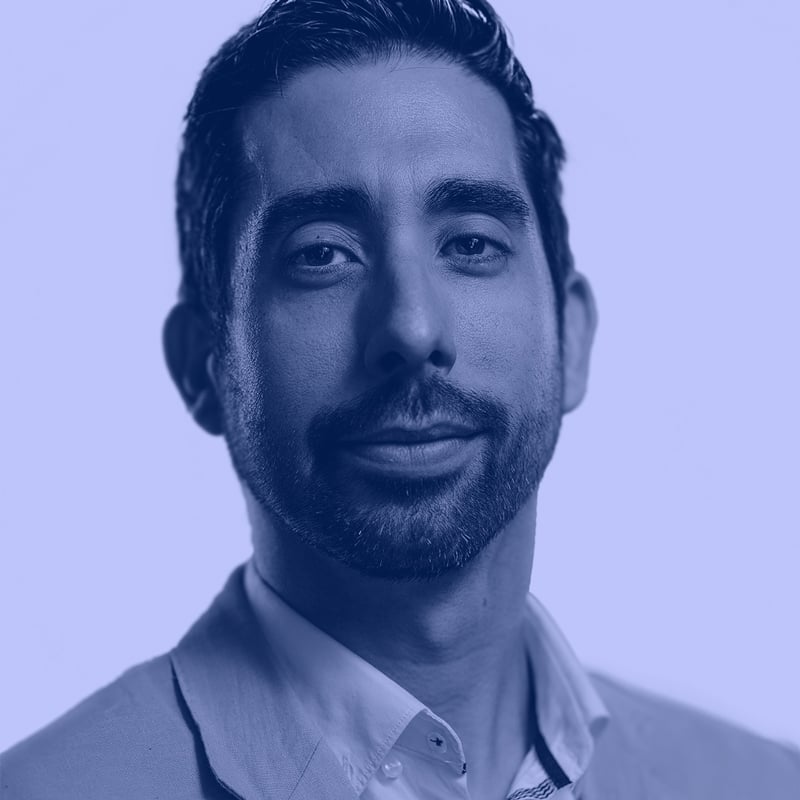 About the author
Juan Pablo González
Working as Foreworth's Chief Technical Officer, Juan Pablo (JP) manages the company's technical strategy. With nearly 20 years of experience in software development, he ensures the development process at Foreworth is meeting its keys objectives and technical requirements.
More info →