2020 brought huge changes to the way organizations conduct business. Rapid transitions to online work saw the adoption of digital platforms and communications tools for improved connectivity. This has created a massive demand for tech solutions and tech talent––particularly in software development. As a result, employers have been ramping up their recruitment efforts. This has come with a corresponding climb in DevOps engineer salaries.
What's behind the tech talent shortage?
In the U.S. alone there were 1.4 million unfilled software jobs against an average yearly capacity of 400,000 computer/software development graduates in 2021. Globally, the talent shortage seems even more severe with an unfilled need for almost 40 million skilled software workers. So, what's causing it?
Digital transformation efforts have had a large part to play in the growth in demand. The transition to remote work and the consequent pivoting of enterprises towards more digital engagement with their customers has made tech and IT a business value generator.
As business enterprises seek to expand their digital offerings, the need for more software engineers and developers grows. At present, 64% of IT executives see talent shortages as the most significant barrier to adopting new technologies in their organizations.
However, while the demand has been growing globally, capacity simply can't keep up. For the 40 million software positions needed globally, there are only an estimated 26.8 million active software engineers.
The wide gap between demand and capacity has made software development positions notoriously challenging to fill. The root cause being difficulties in sourcing skilled talent and access to skilled talent pools locally. Some of the factors contributing to this include:
Poor IT/CS/Programming education efforts
Lack of access to resources for skill development
Unrealistic demands in job postings
Increased competition for talent
While many new software professionals are entering the market, most enterprises are competing for mid to senior-level software engineers. This has created a situation where experienced DevOps and software engineer salaries now come at a premium.
How important is salary for DevOps Engineers?
The so-called Great Resignation has prompted several investigations into why tech professionals all over the world have been vacating positions in droves. At its core, the main culprits are:
Inadequate compensation
Burnout
Feeling unappreciated/unseen
Lack of opportunities for development
69% of software professionals already consider salary a major factor when leaving one company for another. At the same time, 56% say salary is the biggest factor in their choice to stay with a company.
How have average Software Engineer and DevOps salaries changed?
Over the last two years, salaries have grown to match the increased importance of software professionals.
In 2021, the median salary for DevOps engineers in the U.S. was $103,253 Now in 2022, the current average salary stands at around $106,017. With more experience, DevOps engineers have even greater earning potential.
| | | |
| --- | --- | --- |
| DevOps Engineer Level | Experience | Salary Range |
| Entry/Junior | 1-3 years | $73,000 - $77,000 |
| Mid | 4-6 years | $81,000 - $129,000 |
| Senior | >7 years | $102,000 - $178,000 |
While specific roles may play a large part in salary scaling, experience and expertise with in-demand technology and tools seem to have the most pronounced impact on base salaries.
Software engineers who continue to upskill and maintain a portfolio displaying industry-relevant knowledge will continue earning more as they advance in their careers.
Attract software talent without breaking the bank
Businesses seeking to build their software teams need to be creative with how they attract talent going forward. While competitive salaries are one of the biggest factors affecting software talent, there are other ways to entice DevOps engineers and software devs.
According to StackOverflow, beyond salary, key factors that can impact software professionals' career choices include:
Focus on developer experience
Transparent salary calculations
Opportunities to work with new technologies
Career development and learning opportunities
Flexible working options
Better work/life balance
Adjusting benefits packages and working options to appeal to these needs could make jobs more appealing for software professionals at a lower price-point for businesses.
Hiring and Salaries going forward
While companies around the world are still looking to digital transformation to improve their value-generating potential, some are slowing their adoption of new technologies. Recent reports are finding that companies that were aggressively pursuing digitalization over the past two years are now shifting their attention to more traditional IT and software concerns.
Software engineer and DevOps salaries will continue to rise as businesses become more reliant on technology for improving ROI. As software teams become more integral to value generation, their importance to business development will only continue to grow. Building capacity without breaking the bank isn't impossible, but it's important to balance your talent acquisition efforts against investment. Learn more about what it takes to attract top-performing software talent here.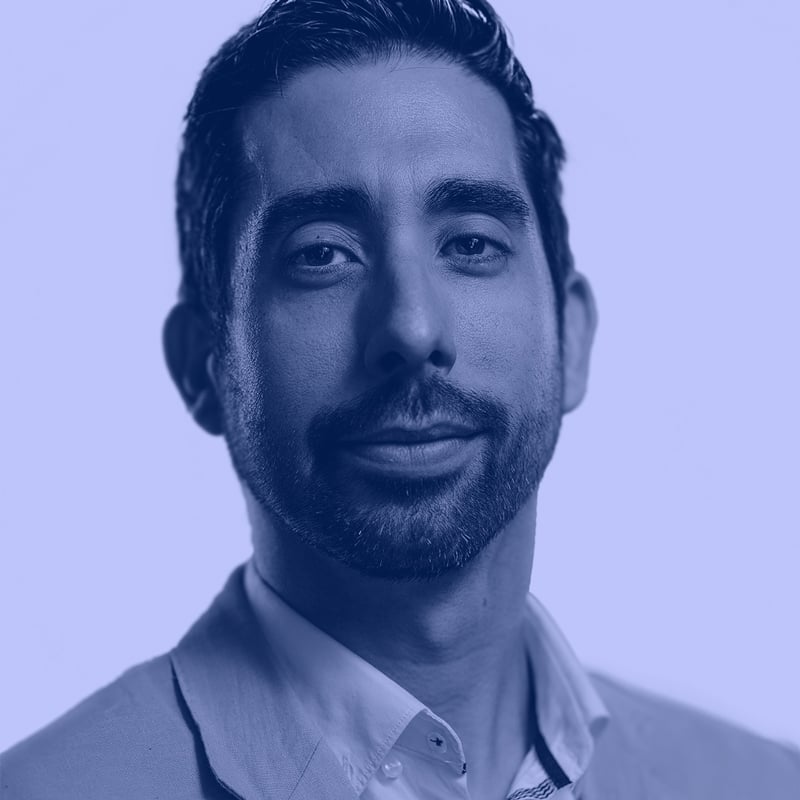 About the author
Juan Pablo González
Working as Foreworth's Chief Technical Officer, Juan Pablo (JP) manages the company's technical strategy. With nearly 20 years of experience in software development, he ensures the development process at Foreworth is meeting its keys objectives and technical requirements.
More info →