Business analysis is becoming an increasingly critical discipline for companies across every sector. Business analysts diagnose change management opportunities by using data analytics to assess current processes and suggest recommendations. In software, business analysts are a necessary mediator between IT and executive leadership to determine what tech and organizational requirements are essential to support overall business strategies.
Software companies can use business analysis books to develop their vision and processes to scale their organizations, create new software solutions, and even reorganize their teams. By assessing which aspects of your business require an in-depth evaluation, you can be sure to get yourself the right tools to put your company in the best position for strategic, long-lasting growth.
In this article, we'll review the highest-rated business analysis books, covering areas like the fundamental principles of business analysis, business agility, data modeling, general requirements, and business process modeling and notation.
Five Top Rated Business Analysis Books
A Guide to the Business Analysis Body of Knowledge® (BABOK Guide®)
by International Institute of Business Analysis
BABOK wrote the book on business analysis - literally. The BABOK Guide offers an essential introduction into the business analysis discipline, defining essential terms and outlining key tasks. Readers will walk away with a flexible framework to apply business analysis methodologies. The BABOK Guide features chapters on planning and monitoring, elicitation, requirements management and communication, enterprise analysis, requirements analysis, and solutions assessment and validation.
Business Analysis Agility: Solve the Real Problem, Deliver the Real Value
by James W. Robertson and Suzanne Robertson
Leading business analysis experts James and Suzanne Robertson underline how a successful enterprise hinges on understanding and improving the customer experience. Business analysts can hypothesize solutions, test theories, and quickly resolve issues by identifying customer problems (and the underlying assumptions that prevent their resolution). Business Analysis Agility is applicable to project managers, analysts, software developers, team leads, software architects, and stakeholders.
Modelling Business Information: Entity Relationship and Class Modelling for Business Analysis
by Keith Gordon
As an introductory textbook, Modelling Business Information presents foundational principles to help business analysts develop skills required to construct data models. First, Gordon guides readers to determine how to identify areas of business significance and their respective relationships. Then, once readers build their ability to assert relationships between business areas, Gordon instructs readers to use methods for drawing and validating their data models.
Mastering the Requirements: Getting the Requirements Right
by Suzanne Robertson
Mastering the Requirements guides readers to explore how requirements influence software's efficacy to solve problems. By laying out a tried-and-true process for gathering and verifying software requirements, Robertson helps readers better understand what customers' needs are and how software can help solve the problem. This book features specific requirements processes, specification templates, formality guides, and checklists to identify users, stakeholders, and non-functional requirements.
Real-Life BPMN (4th edition): Includes an introduction to DMN
by Bernd Rucker, Jakob Freund
As pioneers of the Business Process Model and Notation (BPMN) field, Rucker and Freund help readers apply BPMN principles to help automate workflows to align with business development and operational goals. This guidebook allows readers to understand business processes with a step-by-step guide on business process notation. Readers learn how to develop strategic process models, operational process models, executable process models, and implementation practices. Based on real-world experiences using BPMN methodologies, Real-Life BPMN is a helpful framework for developing BPMN best practices.
Using Business Analysis Books to Improve Processes
Software companies are constantly striving to refine processes, streamline systems, scale operations, and eliminate inefficiencies. Business analysis books are just one tool that business leaders can use to determine how their organizations match their current and future expectations. Whether you're just starting out or are an expert in the field, developing your knowledge around different business analysis disciplines can fortify your business against shifting marketing trends and changing economic conditions.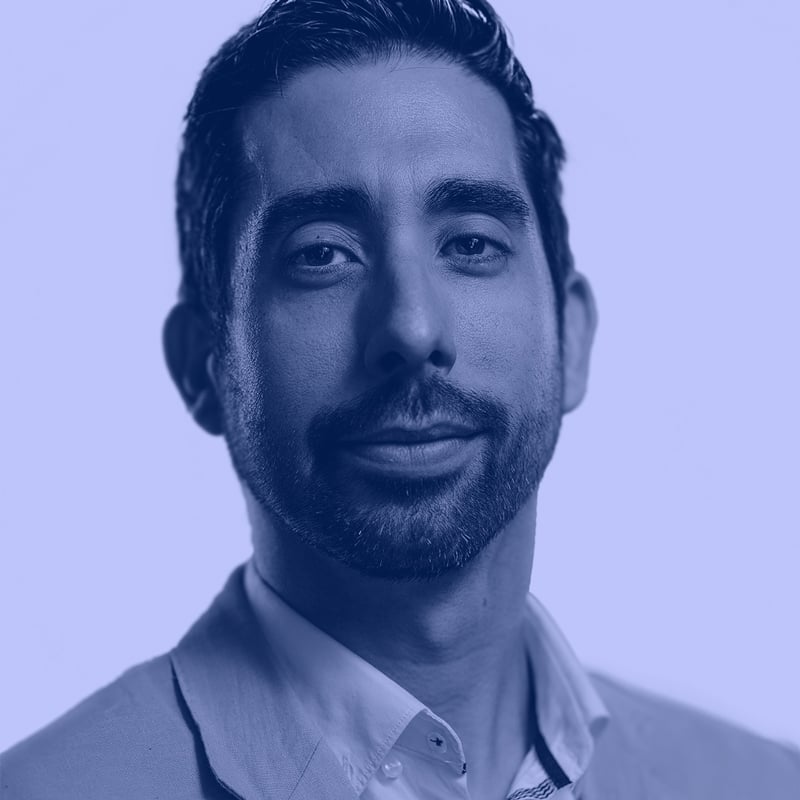 About the author
Juan Pablo González
Working as Foreworth's Chief Technical Officer, Juan Pablo (JP) manages the company's technical strategy. With nearly 20 years of experience in software development, he ensures the development process at Foreworth is meeting its keys objectives and technical requirements.
More info →